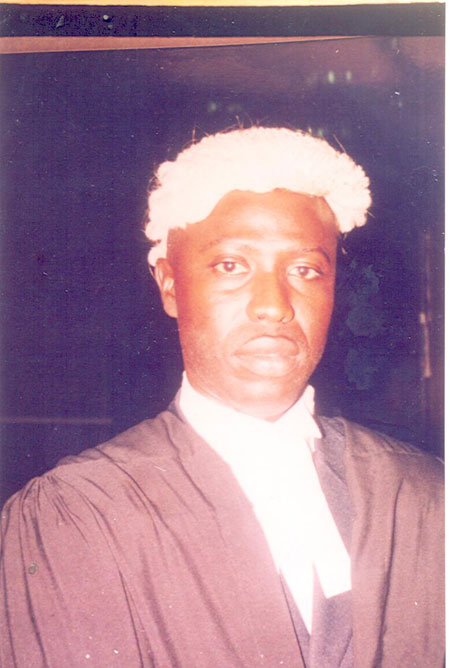 Lawyer Assan Martin, a legal practitioner and a former Magistrate has added his voice on tackling the menace of crime as a topmost national concern.
Speaking in an interview with this reporter, Mr. Martin pointed out that crimes cannot be overcome without tackling its root causes. He said "as Gambians we all shared the objective to see that convicted criminals are dealt with for the peace of society".
"It is very clear that no person wants a rapist, murderer, robbery, etc. around your neighbour or in our community and we all want them punished within the confines of the laws," he stated.
According to him, if we want to reduce crime rates, we will have to take steps to tackle its root causes. This, he added, involves taking measures such as sensitisation programmes to re-orientate the youths into positive activities, like training and creating opportunities for employment.
He also made mention of juvenile delinquencies or anti-social behaviour, especially during school holidays and emerging current beach actions, which he added, have impacted on most of the youths.
In view of Mr. Martin, such cannot be tackled by tougher laws, arrests or passing high and hard sentences in the courts. This, he said, is one step but the best method is to identify the root cause and tackle the problem.
He advanced that government policies should focus more on the prevention measures and the reformation of justice for the first time offenders.
"The style may allow offenders to get back to the society, as good citizens and not likely to re-offend again", he said, adding that many agree that the law should spare 'repeated offenders'.
Commenting on the high rate of increased accidents in the country, Mr. Martin commented that such incident may be tackled by sensitising drivers on road safety, especially in the rainy season, when extra care should be taken.
He also suggested the use of more visible road signs and road side bill boards, which he said, might help in a great deal. He called on the union of commercial drivers to organise refresher course on road safety and attitudinal behaviours for both customers and drivers.
He stated that TV programmes should be set to help educate the public on road safety in other to reduce crime rates, calling on the police to work with the community in identifying areas of high crime rates for more patrol.
He finally urged the police to work re-double their efforts so as to gain more public co-operation and confidence.
Read Other Articles In Article (Archive)