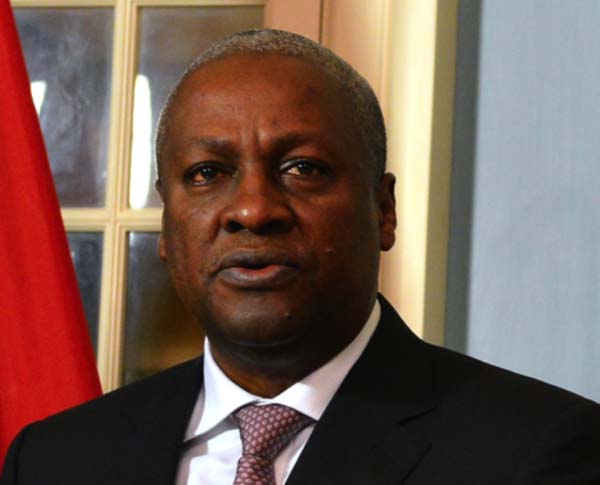 Recently in Rome, Italy, various development leaders and heads of state and government representatives gathered for the opening of the 38th session of the Governing Council of the International Fund for Agricultural Development (IFAD), and called for additional investments toward the transformation of rural areas, which are key to the world's food supply.
In his opening statement, John Dramani Mahama, President of Ghana, said that his vision for the country is "to transform the rural areas of Ghana in order to create a more diversified, better integrated, and modern rural economy. One that closes the gap between urban and rural areas in terms of access to services, opportunities, living standards, and prosperity."
In Ghana, progress has been made, Mahama said, but only because benefits of development programme "are tilted more to my farmers than to the bureaucrats."
Mahama warned the international community that "neglect of the rural space can have dire consequences" and that "a strong connection between the rural and urban space cannot be taken for granted."
HRH Tupou VI, the king of Tonga, conveyed his support to this year's governing council theme - "Rural Transformation: Key to sustainable development" - and said to make this transformation a reality, there needs to be an increased focus on building the risk management and resilience capacity of rural people to manage a changing environment.
Specifically, he called for increased access by rural communities to climate finance.
IFAD President Kanayo F. Nwanze said, "we are paying the price of inaction" and neglect of rural areas, citing the devastation facing Guinea, Liberia and Sierra Leone due to the Ebola crisis, which has so far claimed more than 9,000 lives and sickened close to 23,000 people.
"Food insecurity and hunger are looming as a second crisis," he said.
"And all because, for 40 years, Ebola was a disease of the forgotten world, the invisible world, the rural world."
He called on member states to address income inequality, to address chronic childhood malnutrition, and to prevent their terrible consequences by investing in rural areas "where poverty runs deepest."
Nwanze said that already an estimated 98.6 million people are benefitting from IFAD's services; however, the fund would continue building partnerships and "going beyond aid" by seeking out new sources of financing for additional investments in rural people.
Pier Carlo Padoan, Minister for Economy and Finance of the Italian Republic, underscored this point in his address at the Governing Council meeting, IFAD's highest decision-making authority.
He said that 2015 would be "a pivotal year for development."
"IFAD, with its strong performance, is concretely contributing to reduce poverty in rural areas," Padoan said.
"In the financing for development, multilateral development banks and funds have an important role to play. IFAD is among them. Urgent action is also required to mobilize vast private resources to complement official assistance and deliver on development objectives."
In his opening address, Nwanze welcomed three new member states, Montenegro, the Federated States of Micronesia and the Republic of Palau, bringing the total membership to 176 countries.
IFAD's Governing Council meeting concluded on Tuesday 17 February with a new lecture series launched by an address on the future of aid by Winnie Byanyima, Executive Director, Oxfam International.
IFAD invests in rural people, empowering them to reduce poverty, increase food security, improve nutrition and strengthen resilience.
Since 1978, it has provided over US$16.3 billion in grants and low-interest loans to projects that have reached more than 438 million people.
IFAD is an international financial institution and a specialized United Nations agency based in Rome - the UN's food and agriculture hub.
Read Other Articles In Article (Archive)