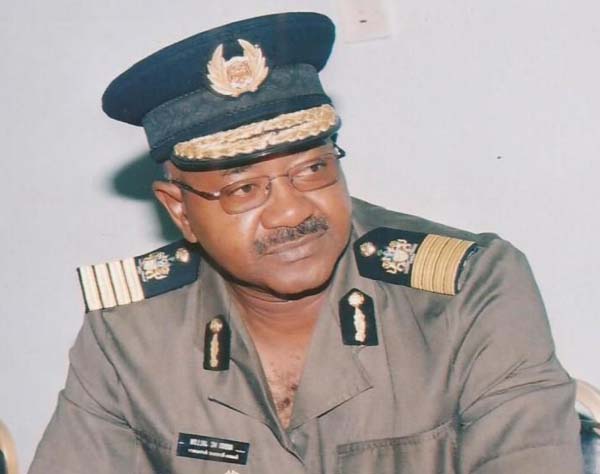 The Gambia Football Veterans Association (GFVA) is currently working towards relocating their upcoming ECOWAS Union veterans' football tournament to an Ebola-free sub-regional member nation, hopefully Guinea Bissau before the end of the year.
The tournament was previously scheduled for Guinea Conakry which decided to host the sixth edition, but was affected by the Ebola epidemic.
It would be recalled that the ECOWAS Union veteran football competition was last held in Mali.
Revealing this development to Pointsports yesterday, the chairman of the Gambia Football Veterans Association and the Zone II Veterans, Abdou M.C. Jallow, said the decision to changing the venue was made recently, when his executive body convened a meeting on the upcoming tournament.
Despite the Guinean authorities' pledge to hosting the sixth edition, "the epidemic has struck some countries within the sub-region, and not only our event but other major tournaments were all postponed and some of them were relocated to Ebola-free nations," Jallow announced.
"For our tournament in Guinea, and as the president of the association, I declare that for the time being, going to Guinea Conakry is not possible, but we are still looking into going to another country which is Ebola-free within the sub-region to host the competition," Jallow added.
"It is frustrating to go for almost three years without any tournament," he went on.
Jallow in the interview congratulated Mafuji Jatta for his nomination as a third-class referee supervisor, and for his dedication to Gambian football.
He also thanked President Yahya Jammeh for his love and support to Gambian sports. He added: "We have seen since he came into power, his commitment towards sports and supports even with us as veterans; we can say that he really supported us and we are really proud of him and praying for his good health."
He further thanked Africell, Gambia Ports Authority, Gamcel, and the Gambia Football Federation which all supported the veterans in one way or the other, and counts on their continuing support.
He thanked his executive members for their dedication and commitment.
Read Other Articles In Article (Archive)