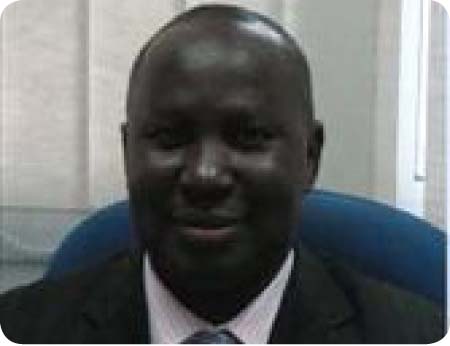 All but four members of the entire staff of the Gambia Football Federation (GFF), mainly middle and low level staff, stationed at both Football House and the Technical Center in Yundum, have been served with one month's notice of termination of their jobs, effective 28th January 2014, The Point newspaper can confirm.
According to the notice of termination letters, seen by this reporter, ''the move is in line with Gambia Labour laws which call for at least a month's notice to employees whose positions may undergo changes or restructuring''.
The letter also informed the affected employees that their social security and other dues will be paid.
However, one of the affected employees on notice told The Point that they were assured by the GFF top brass that the measure does not necessary mean that they will lose their jobs.
Contacted to comment on the matter, the GFF first vice president and spokesman Buba Star Janneh confirmed they have served a month's notice on the staff.
Asked "Why?", Mr Janneh said the GFF and Fifa had entered an agreement under the Fifa PerformanceProgramme under which the world football governing body would send a team of experts to providea new format of operations that will restructure the GFF's departments, including marketing, communication, accounts, administration and others to make them more effective.
The Fifa Performance Programme is normally offered to national associations which have new leaders.
"They would give us a new model that would require the restructuring, introduction of new or and other changes to the jobs .This would mean that the jobs, with the new features of contract and terms of references would be freshly advertised, but only internally, meaning in the generality of cases the previous holders have more advantage to get back their jobs. So accordingly, we served the staff of the affected departments with a month's notice in conformity with the labor laws of The Gambia,'' Janneh said.
Asked if the move would not result in the permanent loss of job for the affected staff, Janneh said he believed that most if not all of the staff would get their jobs back.
Those affected in this exercise include the entire staff, except the four senior management staff who were recently appointed.
''Those ones are not affected in this exercise, because their appointments were processed in consultation with Fifa,'' Janneh concluded.
Read Other Articles In Article (Archive)