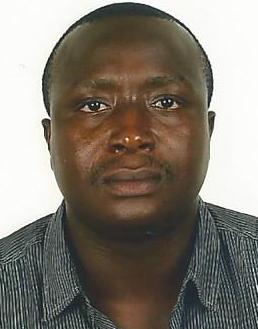 During the successful GFF adoptive congress, sports minister Alieu Jammeh, while assuring stakeholders that none of the Normalization Committee members could stand for elections, said he would rather prefer a young and fresh blood to run the affairs of the future football executive of the Gambia.
Well his prayers could well be answered in the candidature of Mustapha Kebbeh, the youngest and perhaps the only one not tainted with anything adverse, real or imagine in the GFA as he had never served in any GFA executive.
But that is not in any way suggesting that Kebbeh has no links with football. For a start, Kebbeh is the current Chairman of the Kanifing Muncipal Council, KMC, regional sports committee and president of the SereKunda Zonal sports committee as well as president of the newly crowned Gambian football champions Steve Biko FC.
 His first contact with football was a Nawettan player in the Nuimis and at Faji-kunda in the 80s but Kebbeh was better known for success in sports and youth administration.
 A founder member of the famous Faji-Kunda nawattan side Eden Border, Kebbeh and colleagues successfully managed that team to produce super stars that went to win places in the national team. One glittering example is current scorpions captain Mustapha Tubabo Jarju. The team inspired whole communities to start loving football and back their local players thus contributing to the unique and great atmosphere, Serekunda East is known for.
A development specialist Mustapha Kebbeh served the ministry of sports from mid 90s to late 90s including  and in addition to a four year sting as chairman of the National Youth  Council, NYC. He also volunteered his services in various sub committees of the GFA e,g the organizing committee then led by  Mass Axi Gye.
With a double masters and currently acting national director of Child Fund International, Gambia, Mustapha Kebbeh's supporters said the man's articulate and smart composure and great passion in youth and sports development makes him the ideal candidate to run football, in tandem with the vision 2020 which places emphasis putting youths as focal points in development process.
This concludes our series of profiles on GFF Presidential aspirants.
Read Other Articles In Article (Archive)