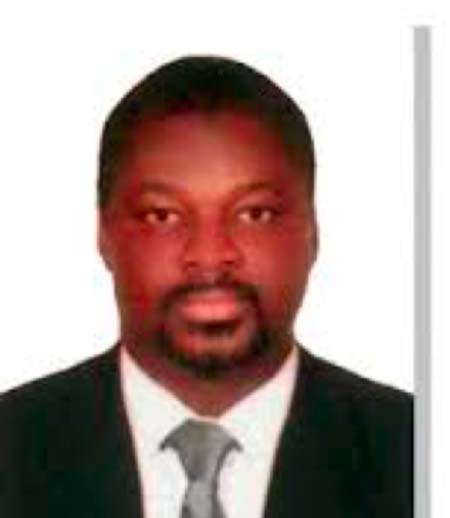 The Gambia Football Federation (GFF) has set up Standing Committees for the Federation.
According to a media release, the various committees will henceforth help the GFF in its programmes and activities during the period, in order to achieve the set goals and objectives of the national football federation.
"The GFF Executive therefore solicits the support of all stakeholders for the successful implementation of its programmes and activities".
1. Sub- Committees
Sub-Committee Membership Names Designation
Emergency 5 Lamin Kaba Bajo President Chairman
Abdoulie Jallow 1st vice President Vice Chairman
Ebou Faye 2nd Vice President Member
Martin Gomez 3 Vice President Member
Bakary K. Jammeh Co-opted Member Member
Organsing 11 Lamin Kaba Bajo President Chairman
Ebou Faye 1st Vice President Vice Chairman
Alhagi Faye Member Member
Major Musa Jammeh Co-opted Member Member
Buba Mbye Bojang Brikama United Member
Willy Abraham Real-de-Banjul Member
Joe Sambou Serekunda East Member
Modou Demba Women Football Member
Bakary Mbye School Football Member
Aruna Trawally Sait Matty Member
Mam Lisa Camara Women Football Member
Modou Sowe
Mafugie Jatta
Finance 5 Abdoulie Jallow 1st Vice President Chairman
Bakary K. Jammeh Co-opted Member Vice Chairman
Pa Yusupha Samba Real-de-Banjul Member
Sadibu Kamaso Hawks Member
Buba Bojang Bombada Member
Audit 5 Modou Musa Young Africans Chairman
M O Njie Gamtel Vice Chairman
Lamin Kanteh WCR Member
Sang Marie Sambou Hawks Member
Joseph Colley Serrekunda West Member
Technical & Development 5 Abdoulie Jallow1st Vice President Chairman
Martin Gomez 3rd Vice President Vice Chairman
Pa Suwareh Faye Coaches Association Member
Musa Njie Ex GFA Member
Alagi Demba Konateh Wallidan Member
Referees 5 Alhagi FayeMember Chairman
Modou Sowe Member Vice Chairman
Ansumana Kinteh Referee Association Member
Madiba Singhateh Referee Association Member
John Mendy Referee Association Member
Baboucarr Jallow
Abdoulie Sowe
Marketing 5 Lamin Kaba Bajo President Chairman
Bakary K. Jammeh Co-opted Member Vice Chairman
Omar Danso KM Member
Ousman Drammeh KGI Member
Abdoulie Hada Bangura Sait Matty Member
Women's Football 5 Sainabou Cham Member Chairperson
Mam Lisa Camara Member Vice Chairperson
Ramou Ndow NBR Member
Nancy Lewis Gamtel Member
Arret Njie Jah Tallinding United Member
Medical 4 Lamin Doo Jammeh EFSTH Chairman
Musa Kolley Red Cross Vice Chairman
Dawda Sankareh URR Red Cross Member
Kalifa Manneh GFF Member
Protocol 4 Abdou Karim Sey Member Chairman
Baboucar Jobarteh MFA Member
Malanding Jabang WCR Member
Jewru Krubally URR Member
Press and Publicity 5 Peter Gomez West Coast Radio Chairman
Baboucar Camara Daily ObserverVice Chairman
Lamin Cham Africel Radio Member
Sainabou Kujabi Sports Journalist Association Member
Saul Sowe Capital Radio Member
Legal 5 Cherno Marenah A G Chambers Chairman
Gaye Sowe Legal Practitioner Vice Chairman
Omar Mbye Wallidan Member
Abdou Salam Jammeh Ex GFA Member
Matarr Faal CRR Member
Players Status 8 Martin Gomez 3rd Vice President Chairman
James Gomez Hawks Vice Chairman
Ebou NdureEx GFA VP Member
Kabba Ceesay Ex Gambia International Member
Karamo Colley WCR Member
Bakary Paco Dampha KM Member
Assan Cham Ex Referee Member
Sheikh Omar Faye MDI Member
2. Judicial Organs
Disciplinary Committee 5 Gaye Sowe Legal Practitioner Chairman
Omar M M Njie Legal PractitionerVice Chairman
Martin Gomez 2nd Vice President Member
Alhagi Faye Member Member
Furu Gomez Member Member
Appeals Committee 9 Cherno Marenah A G ChambersChairman
Salieu Taal Legal Practitioner Vice Chairman
Mama Fatima Singhateh Legal Practitioner Member
Abdou Salam Jammeh Ex GFA Member
Abdoulie Sanyang Gambia Police Force Member
Ansumana Sanneh LRR Member
Rev. Willy Carr Methodist Mission Member
Bakary Touray WCR Member
Mafugi Jatta Ex Referee Member
Read Other Articles In Article (Archive)