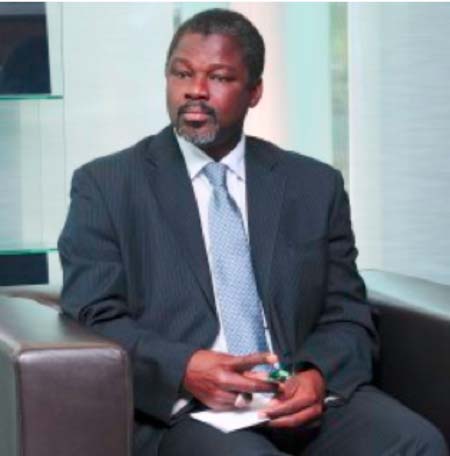 The Gambia Football Federation (GFF) on Friday 30 December 2016 held its mid-term review at the Independence Stadium Friendship Hostel.

GFF president Lamin Kaba Bajo, in his opening remarks, described the meeting as historic for the football federation.
He said the forum was "very important" for the GFF hence they had gone half way into their mandate.
GFF executive member Bakary K. Jammeh, in a power point presentation, said GFF is committed to the development of football in The Gambia hence all discussions and contributions from stakeholders should be centred on "this overriding principle".
The GFF shall take advantage of the FIFA Forward Program to implement the National Football Development Plan (NFDP) which is geared towards the accelerated development of all aspects of football in The Gambia, he stated.
According to Jammeh, the GFF's key areas of focus from 2017-2020 on grassroots football development (Academies & School Football) will include Talented Player Identification and Development Programs; Regional Football Development; Elite Football (National Championship) Development, and Support to Clubs & League.
"The GFF intends to accompany the Leagues and Clubs to better organise and professionalise," he stated, saying they plan to introduce women's league in the regions, better organise the male and female leagues, strengthen the competition, marketing, media, medical and referees department of the GFF, agree with GRTS to air league matches on national TV, live Radio match commentaries, provide full sponsorship of all leagues, provide capacity building of club administrators through club licensing, provide free registration fee for clubs until 2020, and provide league preparation support (Cash & Equipment), transport expenses support and CAF Club Championship Competition Support to clubs (indemnities).
On infrastructure Mr Jammeh said they also plan to develop seven standard football facilities in the seven regions of the country; improve national league match venues (grounds) within the greater Banjul area (Banjul, Bakau, Serekunda East, Serekunda West, Manjai, Brikama and Independence Stadium); provision of amenities i.e. water supply (boreholes), re-do grass, goals post, nets, corner flags, dressing rooms; lighting system for Brikama, Serrekunda West and Banjul fields, introduce standardise branding and advertisement billboards; co-manage with local ground owners, hire and train ground staff as well as plan for a new national stadium in collaboration with government.
He revealed that, at the 66th FIFA Congress on 13 May 2016, FIFA unanimously approved the FIFA Forward Programme and its regulations.
"FIFA increases funding for MAs and confederations, prioritising football development and concurrently demanding proper governance, accountability and transparency," he went on.
FIFA introduced the Contract of Agreed Objectives, which is a two to four-year framework agreement signed by both FIFA and the respective MAs.
The yearly contribution of FIFA is up to USD$500,000.00, which is available upon submission of a request and satisfying all required essential elements two of which must relate to women football, he further said.
However, Mr Jammeh said: "GFF has no plan to submit projects under this area, as significant steps were made over the past two years and the Federation has adequate human resources e.g. Technical Working Group (TWG) thus, there is limited need for external consultants."
He said there are as well factors such as Organisation Areas (Leadership Training, Management of League & Clubs, Marketing and Revenue Generation, Event and Competition Management, Financial Management, Management of Facilities, Stadium and Seminar, Social Responsibility, IT etc.).
"GFF intends to focus on Management of Leagues & Clubs. The project is geared towards the professionalization of Leagues/Clubs and the introduction of Regional Women League. The project shall support 32 women League Clubs in the Regional and 26 National League Clubs."
Revenue Generation Projects - Transport
Sporting Areas (e.g. training of technical director, coaches, referees, youth football, women football, domestic competition, training centres, beach soccer and futsal, etc.)
"The project is geared towards the realisation of the capacity building strategic objective of the GFF (CARM Project)
football infrastructure (pitches including lighting systems, technical centre, MA head offices).
"The project intends to rehabilitate and develop the following football fields: SK East (natural grass); SK West (natural grass); Bakau (natural grass); Manjai (natural grass); Banjul (artificial turf) and Brikama (artificial turf).
"Create 2 suitable playing fields in each of the following regions: NBR, CRR, URR and LRR".
Mr Jammeh pointed out that the current GFF inherited a debt of D7.7 million in 2014 but that, its current revenue stands at D55.00 million.
Read Other Articles In Article (Archive)