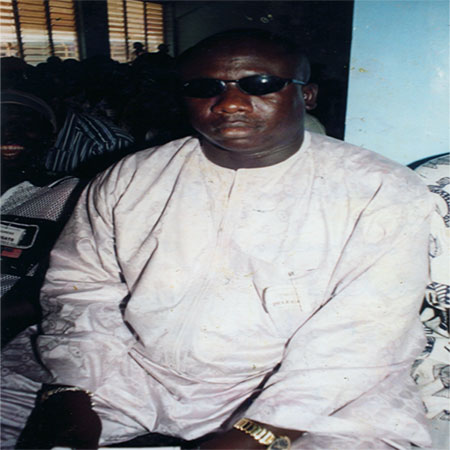 The President of The Gambia Football Association Seedy MB Kinteh, has described the Gambian team as well prepared to face their immediate neighbours Senegal on Sunday at the Independence Stadium in Bakau.
He said though it would not be an easy game, the team had trained hard and coupled with the high motivation and encouragement given to players anything is possible at the end of the 90 minutes of play.
Seedy revealed that the match referees will come from South Africa and the match commission will arrive from Morocco.  He said, " FIFA has appointed a security officer from Nigeria for the game."
Commenting on the visit of the Senegalese delegation who were in Banjul two weeks ago Seedy said both parties had a fruitful meeting and went home with something to deliver to our people so that we know how to prepare ourselves.
He added that," The Gambia and Senegal are all the same family and must not allow the game of football to send us apart".
He called on Gambian supporters to exercise patience and come out in numbers to support the national team and avoid anything that will affect the team or affect GFA tomorrow.
Modou Gaye, GFA/FIFA Security officer speaking to Pointsports, said all security arrangements have been made for the match. He said that Gambia's games are being monitored as Algeria has launched a complaint against us and our game with Senegal should be violence free or else our matches will taken to another country, which is not good for the country.
"We should learned from our lessons as due to the problem we had with the Algerian team the last time, we were fined so many dollars and we lost some of our key players who could have been featured in our crucial matches," he pointed out.
He said for security reasons, the Senegalese supporters have been allocated the Score Board Pavilion and gate for entry into stadium.
Read Other Articles In Article (Archive)