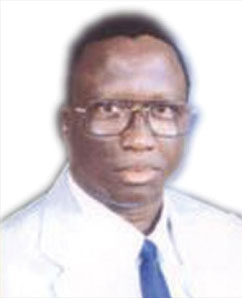 Gambian dissident Kukoi Samba Sanyang has been expelled from Senegal, impeccable sources have told The Point.
Kukoi, who was arrested Wednesday morning, was late in the afternoon put on a flight (Kenya Airways) to Bamako, the Malian capital, sources say.
Reports being monitored by The Point indicate that Kukoi was picked up from his residence in the Reubuss area of Dakar and taken to the airport.
He was alleged to have been found in possession of a Senegalese identity card he claimed to have been issued to him by former Senegalese President Abdoulaye Wade.
While the Senegalese authorities have so far issued no official statement about Kukoi's arrest, sources indicate that their initial intention was to deport him to The Gambia but after apparent pressure from human rights groups, they later decided to send him to Mali instead.
Kukoi was the mastermind behind the abortive 1981 coup against the regime of former President Dawda Jawara, which was put down by the intervention of Senegal with heavy casualties on both Gambian civilians and the Senegalese forces who invaded the country.
After the rebellion failed, Kukoi and some of his collaborators escaped to Guinea Bissau. He has since been living abroad as a dissident.
Read Other Articles In Article (Archive)