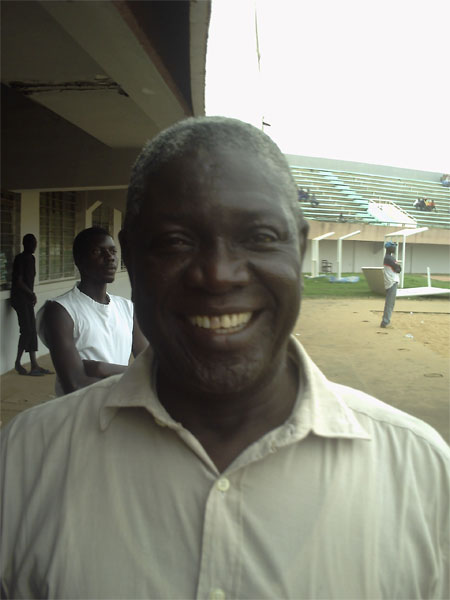 The peoples of The Gambia and Senegal are preaching for a peaceful environment during the upcoming game in the World and African cup qualifiers between the Scorpions of The Gambia and the Terranga Lions of Senegal on Sunday 8th June 2008 at the Independence In Bakau.
Pointsports went around to seek views of people regarding the upcoming match and the most talked about issue is peace between the two countries.
Speaking to one Momodou Kah, a Senegalese national who has been living in The Gambia for couple of years, said, "football has brought these two countries together and will go and leave them the same. In any society there are good people and bad people let us know that it is just a game and win or lose we have patience and discipline and know that these two countries are one family." He said that the game would not be an easy game at all as if the Senegalese do underrate the Gambian team they will dance to their tune. He further said that both teams have the same level of players as there are big changes in both teams.
Kabba Jallow, former senior national team coach, said gone are the days when The Gambia will lose their games in their home soil. There are high hopes in the team and the level of preparation is in high gear.
He said, " all we would say is to appeal to both the fans and the players to maintain patience during and after the match. We are definitely confident that the team with the quality of players we have will make it"
Musa Njie, Stadium Manager and chairman of the GFA Technical committee, said everybody knows the importance of the game and whenever we refer to both countries, the minds go back to what transpired in 2003. " But as far as the game is concerned Senegal are aware that The Gambia has moved up in the raking in terms of CAF and FIFA and the level of preparation has changed.
He said The Gambia is not taking this match lightly regardless of the average performance the Senegalese had against Algeria in their first game.
He urged fans to exercise discipline adding the tickets will be made according to the colours in the pavilion and will help to avoid over crowding and problems with spectators.
Alieu Leigh member of the National Scorpions Fan Club urged all fans to desist from violence and maintain the brotherly relationship between the two countries.
Modou Lamarana Bah, a football coach from Senegal, also expressed similar sentiments and predicated a very interesting and tough game over the weekend.
Read Other Articles In Article (Archive)