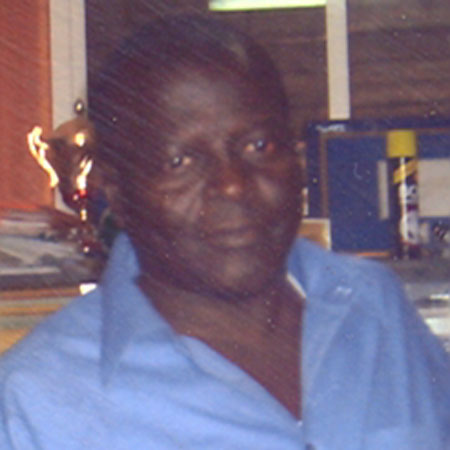 Jammeh E.K. Bojang, secretary general of the Gambia Football Association (GFA), has told Gambian coaches that the future of the country's young people lies entirely in their hands.
An impressive number of the country's aspiring coaches recently completed a vital basic coaching course for youth coaches brought from different parts of the country and assembled at the Serekunda East Mini-stadium under the guidance of Erik Bushey from the Gambia Rush partners in the United States of America.
Mr Bojang, who described coaching as a noble profession, attended the opening ceremony of the course in his capacity as the GFA general secretary and addressed the course participants on some of the fundamental issues that coaches should take as their main priority.
The key topics the GFA secretary general dealt with include psychological aspects of coaching and thorough research on some of the significant parts of youth management.
However, his speech touches on important topics such as the future of the country's young people, particularly those in football calling on them to be responsible at all times.
He said: "The future of Gambia's young people lies in our hands. If you fail, it means they have also failed and if you are not good, they cannot be good so you need to equip yourself and the only way you can do that is through education; so Gambia Rush deserves commendation for this initiative.
"Coaching is not only about telling your players how to kick the ball, where to run around and so; rather it enables you to teach them to be responsible and become better persons tomorrow.
"You should be able to manage human beings because you are dealing with human beings; therefore, you should be able to manage them and not just to tell them to run from here and there.
"You need to learn how to become psychologists and even to the extent of going to the teachers to learn more in your area of specialization. This is what I encourage you to do.
"I would like to see young people like you to take over our positions tomorrow because we will be leaving someday but now it is up to you, the challenge is yours.
"Educate yourself because with education the future is bright but without education you will be growling in the dark."
SG Jammeh, who gave a long and educative statement at the occasion, also used the opportunity to encourage participants to read at home, and follow the footsteps of those they adore.
"The only way you can become better coaches like the Jose Mouringhos, Arsene Wengers, Sir Alex Fergusons and even Kemo Ceesay is to follow their rightful steps so that you can realize your dreams and aspirations of becoming internationals tomorrow.
"We want to see the Mouringhos, the Sir Alex Fergusons coming from The Gambia too," Jammeh said, asking: "Who doesn't want to see a Gambian coaching a team in the Caf Champions League or even in the world Cup?"
He cited Senegalese international coach Lamin Jack as a perfect example of a great coach from this end taking charge of TP Mozembe, describing it as an achievement for Senegal.
Bojang also took the time to express great satisfaction with the involvement of a female participant at the course, saying: "Today I am a bit happy in the sense that for the past 3 months, most of the courses I attended, you hardly see female faces and football is all about male and female now.
"Recently, we witnessed a very successful Women's World Cup in Germany and therefore, we must have them in our midst.
"I challenge the organizers of such programmes to always consider female participation because high on Fifa's agenda is female football that is why they are saying the financial assistance that is given to all national associations, 15 per cent of it must be spent on female football.
"That is the only specified budgetary item for female football which goes to show the importance and urgency Fifa has placed on female football.
Jammeh Bojang, who concluded his statement by challenging the participants not to relent in their efforts to continue partnering with Gambia Rush, said: "The course is an initiative that can produce a positive result."
Malang Massey, director of youth and sports, who represented the youth and sports ministry at the ceremony, echoed similar sentiments to that of Jammeh Bojang.
Read Other Articles In Article (Archive)