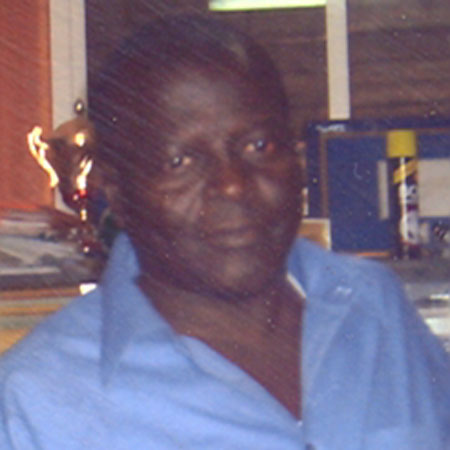 The Secretary General of The Gambia Football Association, Jammeh EK Bojang, has spoken to Pointsports about the protest letter which the GFA has sent to CAF.
The letter relates to the "damaging regulation" which caused The Gambia's exit from the World and African Cup of nations qualifiers. The GFA SG wrote to show their dissatisfaction at the regulation as a bad rule. "After spending Millions of Dalasi's to go to Liberia, all that spending comes to be zero. After scoring 9 points you have to subtract 4 points there is something to be explained," he said.
As to whether CAF will respond positively is yet to be confirmed. He did however indicate that The Gambia has good relations with the CAF and that while the letter may not affect this tournament it may apply to forthcoming events.
As for the next stage for Gambian Football he said that there is lot in the pipeline and Paul Put has just put up his plans. These look very attractive and he hopes the executive will look at it. He also revealed that the FA is working on a possible hold a four-nation tournament in support of the president who loves football. It will be recalled that a ten nation tournament fully supported by the president was very successful and it helped a lot in building the team that we all proud of today.
On the under 20 exit, he urged the public to be patient as sacking coach Lamin Sarr is not just easy as that and after all he tried. "Sometimes football goes by luck and one makes mistakes and corrects himself along the way. The Department of Youth and Sports will do everything to get a foreign coach for the under 20's anytime as they had done a lot to secure foreign coaches," he said.
Finally on the Under 17, as the last hope for Gambians in continental competition, he said the team is in high gear. "They training very hard and they are very hopeful knowing fully that they are the only team left and have to take revenge for the under 20. So let all Gambians join hands and seek prayers and a full capacity stadium in the final return leg in Banjul as we made that stadium hell for Ghana," he said.
Jammeh Bojang commended His Excellency the president of republic of The Gambia, Dr Alhagie Yahya Jammeh; he praised H.E as somebody who had been always there in support of all sectors as football. He praised him for his assurances to the general pubic that Paul Put is going nowhere.
As well as H.E. he also thanked his cabinet, National Assembly, Africell, civil aviation, GPA, the men in uniform, the fan club and media fraternity for their valuable support of our beloved game football.
Read Other Articles In Article (Archive)