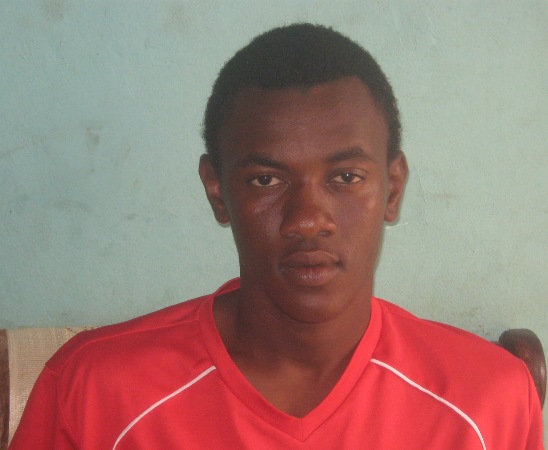 The Gambia Football Association (GFA) has released a total of 44 players that are expected to undergo a final screening exercise, slated for Monday June 7, following a successful and intensive four-day nationwide screening exercise, at the Serrekunda East Mini-stadium, a fortnight ago.
Momodou Jatta, who plays with the 32-year-old club in the country's top flight football Steve Biko tops the 44-man listed for the national assignment.
A good number of youngsters, including Real De Banjul influential midfielder Alagie Bah, who recently broke his way into the Rea De Banjul first team, where he joined from Ham Ham last season, make up the team.
There was good news for Bah's teammate and friend Ousman Touray, otherwise called Rooney who was also the hero of the controversial Zonal Cup competition after he netted 3 times, to be crowned the tournament's top scorer, despite tough competitions with the likes of Assan Jatta.
The other good news for Samger is that Ebrima Fatty, who is undeniably one of the finest attacking footballers the country has ever produced with some wonderful skills, has also earned his first call-up to the U-17 team after being sidelined over the years.
The final draft of 44 selected players are listed below: There were places for Steve Biko duo Momodou Jatta and fellow right-back Lamin Jatta, both from Bakau with Alieu Jatta of Western Region being the 3 rightback players included in the list.
Left backs: Lamin Jammeh of Bakau and steve Biko, Abdoulie Bass of Samger and Serrekunda, Ebrima Suso Foni Kombo East, and Ali Ceesay of Samger and Serrekunda West.
Central Defenders are Njanko Gassama of Gamtel and Banjul, Momodou Jallow of Bakau and Steve Biko, Ebou Taal of Serrekunda East and Gamtel, Sheikh Omar Saho of Brikama, Buba Sanneh of Gunjur, Sulayman Colley of Young Africans and Serrekunda West, Adama Sabally of Brikama, Alagie Dudu Jeng of Wallidan, Banjul.
Defensive midfielders: Lamin Saho of Wallidan and Serrekunda East, Alhagie Bah of Real De Banjul and Bakau, Lamin Jobe from Sukuta and Interior FC and Fabakary Bojang, alias Budox of Bakau and Steve Biko.
Offensive midfielders are Augustus Bass of Interior, Hamza Barry of GPA, Famara Manneh of Interior and Sukuta, Solomon Karfon of  Lamin, Dawda Sambou of GPA and Serrekunda West and Alagie Ceesay of Banjul.
Right midfielders:  Amfaal Jobe Interior FC/Sukuta, Habibu Koroma, Africell/Serrekunda East, Seedy Saidy, Interior FC/Sukuta, Assan Sohna, GPA/Bakau, Ebou Kanteh, Brikama, Basaikou Jawneh, Brikama.
Left Wings: Saloum Faal, GPA/Lamin, Kaba Gibba, GPA/SErrekunda West, Modou Janneh, Bakau/AFricell and Yankuba Camara, Foni Brefet
2nd Strikers:  Jerreh Sanneh, Africell /Brikama, Saikou Sidibeh, Biko/Bakau, Ebrima Fatty, Samger/Bakau and Hammang Conteh from Lamin.
Central strikers: Ebrima Sowe, Kombo East/Serrekunda East, Ousman Touray, Real/ Serrekunda East, Assan Ceesay, Gamtel/Banjul, Lamin Jallow, URR and Cherno Choi, Young Africans.
Read Other Articles In Article (Archive)