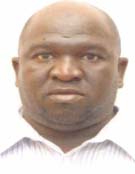 Bakary Terema Dahaba, administrator of the senior national team of The Gambia who is also charged with the affairs of overseeing the GFA FIFA goal project in Yundum, has reacted to criticism that the technical centre is dormant.
The Gambia Football Association's FIFa goal project has come under heavy criticism from certain corners, with critics claiming it is not being used for its intended purpose.
But speaking to reporters at a press conference organized by the GFA recently, to react to public criticism, Dahaba a well-travelled football administrator rejected persistent claims that the goal project facility in Yundum is a dormant place, and that is not being properly managed by the national football authorities.
"I totally disagreed with those saying the FIFA goal project is dormant; the only dormant place at the technical center is the School of Excellence.
"Since the completion of the project in 2005, the GFA has been using the Fifa goal project for youth camps, including the national youth teams, and that the structure has since helped the GFA  greatly in terms of the camping of the national teams.
According to Dahaba, the importance and the benefits of the goal project cannot be underestimated, given the fact that the center had been used for the camping of the Region 2 athletics championships, and even state programmes, as well as the GFA's congresses.
This, he said, clearly demonstrated the important of the Fifa goal project as very helpful to the GFA and the Gambian people.
Dahaba used the opportunity to inform the media that, currently, plans are at an advanced stage for the establishment of an artificial turf at the goal project facility in Yundum, among other coming developments.
Read Other Articles In Article (Archive)