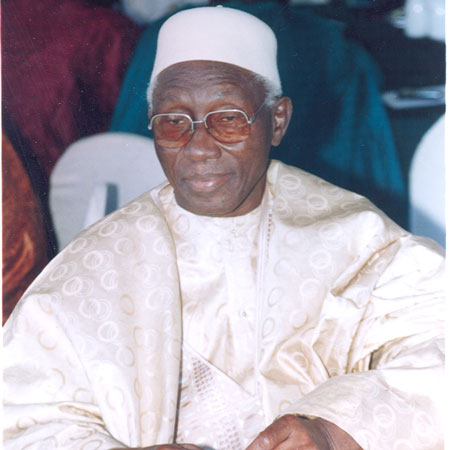 The Gambia Football Association's Constitution was finally amended and adopted by two-thirds majority of stakeholders who converged at the Independence Stadium Friendship Hotel in Bakau on Saturday 8 December 2012.
In a press conference held shortly after the adoption, the vice chairman of the normalization committee said the constitution has been amended and adopted by two-thirds majority with a lot of unexpected amendments made.
"I am not happy that the delegates did not accept the concept of having regional competitions," said GFA normalization committee vice-chairman Omar Sey. "They chose to do away with the regional competitions, which I do not think is good in football development. But this is what they want. Now we will work with the stakeholders and see where it takes us. " 
He would have liked to see drastic changes in moving football forward rather than going back to what was there before, Sey said, adding that things went wrong because some people do not want change.
Vice chairman Sey however said: "I am happy that as a VC, I have carried out my responsibility by preparing the constitution, making recommendations and giving advice."
FIFA envoy Primo Carveno told reporters they tried to propose what they thought was best for the Gambia Football Association.
At FIFA, he said, they understood that football was not developed all over the country. Therefore to promote football in the country, they should create regional competitions and have regional representatives from the regions in the executive, which has not been accepted.
"The delegates rejected the creation of the seven regional associations and brought in 28 clubs," Mr Carveno disclosed, saying: "Now I asked for the figures of those clubs, what are those clubs, the competitions they have, and how many games they play."
The FIFA rep said he would be reporting back to FIFA for the world football body to make its approval or disapproval to the outcome of the meeting.
"I cannot understand why the refusal of football development in the regions, and I need to have a concrete information of these clubs," Mr Carveno stated, saying he was disappointed over the refusal of delegates to keeping the regional associations.
"This was a golden opportunity for the Gambia Football Association to make a change, but I cannot say the adoption is a guarantee for a success or failure, but it does not correspond to what we wished for the development of sport all over the country," he said.
Youth & Sports Minister Alieu K. Jammeh expressed his disappointment also on the refusal to keeping the regional associations, saying the meeting presented a perfect opportunity to move forward and develop football in the country.
Minister Jammeh added: "We have wanted to decentralize football meaningfully for eight years now and as a government, our interest is the country, not individuals."
The government wants to see football develop all over the country and therefore would not allow anyone to stand in the way of the collective interests of the nation, Hon. Jammeh reaffirmed, saying: "I am worried for the way forward of football with the kind of stakeholders we have for now."
Read Other Articles In Article (Archive)