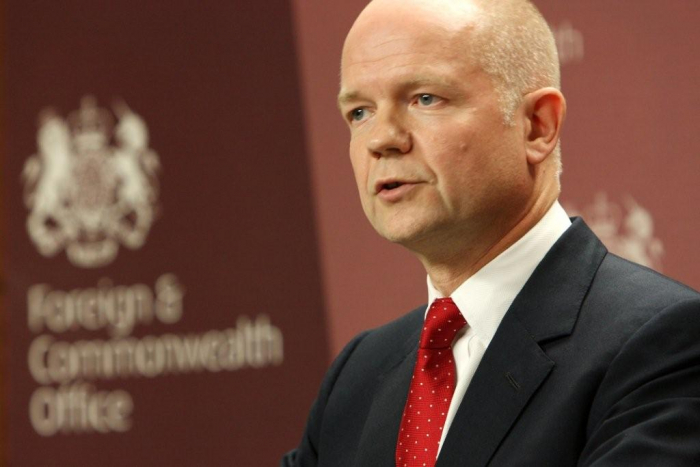 Yesterday Britain hosted a major international conference on Somalia, attended by heads of government and senior representatives from more than 50 countries and organisations, including UN Secretary General Ban-Ki Moon, the AU Secretary General Jean Ping, and a large delegation of Somali leaders.
Together we agreed that the time was right to work on a series of practical measures aimed at helping Somalia get back on its feet.
First, we affirmed that the transitional government in Somalia must end in August and that there must be no further extensions.  The Somali people must determine the shape of their future political institutions – so we emphasised that the political process must be inclusive and representative. We also agreed that the political process should be open to all those who are prepared to reject violence, including those in areas currently under Al Shabaab control.
We also acted on the decision of African Heads of State to establish a Joint Financial Management Board to improve public financial management.  Our aim is to have a mechanisms in place for reducing corruption, rebuilding trust and ensuring that Somali and donor funds are properly and transparently spent on providing services to the Somali people.
Establishing security is essential for making political progress. That's why the international community has agreed to help AMISOM (the African Union troops) extend beyond Mogadishu, to further counter the challenge currently posed by Al Shabaab.  A new UN resolution has endorsed an increase in troops from 12,000 to 17,731, along with a new equipment package.
We also moved to support Somalia's regions of relative stability, agreeing principles for aid and establishing a new fund to resolve disputes at the local level, provide jobs and basic services that local people need and support the development of the local authorities.  The British Government announced a contribution of £15 million and several countries followed suit. 
The conference also addressed the challenge of terrorism - a threat shared by the Somali people, the region and the wider world - prioritising the need to disrupt terrorists' travel to and from Somalia and to disrupt their finances. We will also be supporting the Somali criminal justice system.
On piracy, the British Government and the Seychelles will establish a new regional Anti-Piracy centre with support from other partners, which will look to prosecute the king-pins, ransom negotiators and middle men to break the piracy business cycle.   There were also a number of agreements between nations to make it easier for suspected pirates to be tried in the region, and then transferred to Somali prisons.
Somalia has suffered from a terrible famine in the past year. The conference also highlighted the need for donors from across the world to continue to respond generously to the crisis – and provide aid on the basis of need alone. Despite the welcome announcement by the UN that famine conditions in Somalia have now ended, the humanitarian situation remains gravely concerning.  2.34 million people are still affected.
Together these measures represent an attempt to change the dynamic in Somalia from one of inexorable decline to one of gradually increasing stability and security.  We must be under no illusions about how long it will take to achieve it and our approach must be realistic and sober. We cannot turn Somalia around with one conference and the future is ultimately in the hands of Somalis themselves.  However, Somalis cannot do it on their own; that is why we called this conference – to galvanise international support to Somalia and to send a signal to the people of Somalia that we will stand by them. And to remind all those who wilfully import and perpetuate violence and terrorism there that they should not underestimate our resolve.
Read Other Articles In Article (Archive)