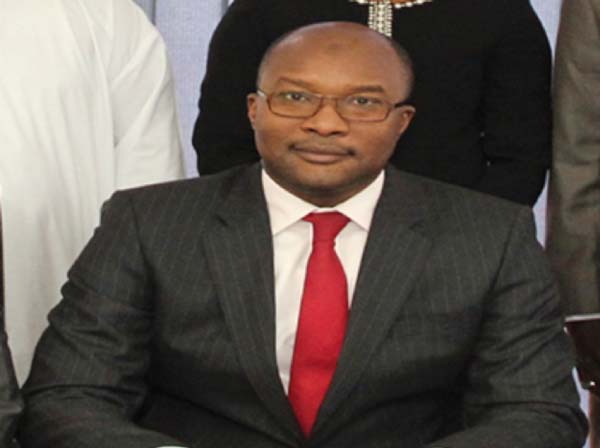 The president of the Gambia Chamber of Commerce and Industry (GCCI) has said there is a need for the new government to review the numerous taxes on businesses, noting that high taxation is inimical to private sector growth.
In an interview with this paper, Muhamad Jagana said among the taxes that need urgent review by government is the payroll tax.
"This will make it possible for people to have more disposable incomes, spend more money on their lives, improve their quality of living and also help to gel the economy," he said, adding that reviewing the payroll tax would help those at the lower bracket of the tax regime to have more disposable incomes.
Statistics shows that a high percentage of Gambia's tax revenue comes from a small group of businesses and that is the formal economic sector.
"There is a lot of informal tax system that needs to be formalise," Jagana affirmed, saying that the tax base of the economy needs to be expanded and be lessened.
Gambia's president had admitted to business operators at a national business awards dinner on 12 May that his government "inherited a lot of challenges". Key among the challenges, he said, are poor energy sector, high tax burden and low investment in the productive sectors of the economy.
"We all remember the difficult environment under which the business community, public enterprises and by extension all Gambians were living under," President Barrow said.
On 16 May, President Barrow met a group of French business community in Banjul who wish to explore possibilities to invest in the cultivation of fruits and vegetables processing and marketing, shipping, fisheries, and cement industry.
According to the GCCI president, this is a welcomed development for businesses to come and forge partnerships with local firms.
Mr Jagana said: "However, if we have a policy whereby foreign investors are required to partner with local businesses, it will strengthen indigenous Gambian businesses, allow them to have more experience, and develop skills in those particular businesses. So in case your partner wants to fold up business, you can take ownership and make it your own."
Jagana argued that in order for indigenous businesses to grow in any country, they need to attract larger investments that would create jobs thereby expanding the tax base.
Read Other Articles In Article (Archive)