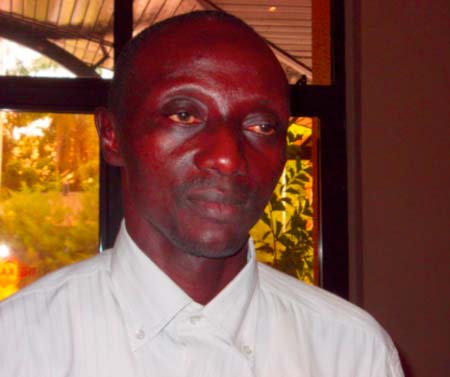 The Gambia Chamber of Commerce and Industry (GCCI) yesterday launched its Employers' and Taxation Guide, among other things, at its Kerr Jula secretariat in Bijilo.
The event was attended by delegations from Nigeria and Senegal, as well as GCCI board members.
Speaking on the occasion, a member of the board of directors of GCCI, Sulayman M. Joof, said the forum was held on the backdrop of GCCI's new direction, and in its efforts to create awareness about its role as an employers' association.
He added that efforts towards achieving this objective started in 2012, when GCCI set up an Employers' Committee comprising employers with large payrolls, including the banks, insurance companies, hotels and other industries in order to address employers' matters and labour relations.
"This was followed by the introduction of the new name, which reflects this function," he said, adding that the Gambia Chamber of Commerce, Industry, Agriculture and Employers' Association is embedded in the revised GCCI constitution adopted by members at the 2014 annual general meeting.
Chairman Joof added that in 2015, the committee elected a new chairman, vice chair and resource mobiliser, after which they developed a work plan.
He said the forum was the first activity of the 2015-2016 work plan, adding that as part of their resource mobilisation efforts, they sent a proposal to the International Labour Office for support.
Also speaking on the occasion, Francois Murangira of the International Labour Office in Dakar, Senegal, who is also the Decent Work Country Team Director and Country Office Director for Cape Verde, The Gambia, Guinea Conakry, Guinea Bissau and Senegal, said the primary goal of the International Labour Office is to promote opportunities for women and men to obtain decent and productive work.
"In conditions of freedom, equity, security and human dignity and in order to reach this goal, the ILO pursues four strategic objectives which are at the heart of what is called the Decent Work Agenda.
"For this purpose, the ILO needs alongside governments and trade unions, employers' organisations that are strong, independent and able to represent and promote the interests of the private sector.
"This is the reason why ILO, through its bureau for Employers' Activities (ACT/EMP) supports the implementation of a technical cooperation programme, which is focused on specific aspects of building of employers' organizations."
He added that nowadays it is widely recognised that it is the private sector which is the main source of employment generation, driver of economic growth and enabler of poverty reduction, thus ensuring social peace and security.
"It is also the private sector that could provide opportunities for decent and sustainable jobs.
"As an employer, you have, therefore, a critical responsibility," he stated, and commended GCCI for organising the forum to sensitise employers on their roles and responsibilities with regard to labour law and taxation.
Read Other Articles In Article (Archive)