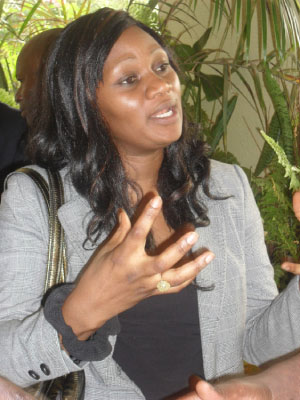 The Gambia Chamber of Commerce and Industry has launched the Gambian branch of the ECOWAS Business Directory out to promote business, trade and entrepreneurship in the sub-region.
Tagged ECOBIZ, the business directory will provide and share market and product information to economic players in the sub-region.
The initiative, launched on 4 February 2013 at the Independence Stadium in Bakau, is covering all ECOWAS-member countries and will facilitate the management and exchange of information on business opportunities in goods and services among exporters and importers of ECOWAS, as well as the management of contact during trade fairs, exhibitions and buyer-seller meetings.
The directory is managed via a user interface IT system that has friendly software, with access to various features such as practical and useful tools for trade promotion, standardised ergonomics with dialogue box under windows environment, trade name based on the customs nomenclature of goods and codification of international services.
It also includes questions/answer approach for data extraction, communication with some other tools of ECOWAS, transfer of data to and from other applications based on the format COMREG, and ability to export data to trade-point sites, among other useful features.
The initiative also has a regional network as well as local networks in member countries. These networks include chambers of commerce, private sector associations, external trade promotion agencies, and other pertinent arms of socio-economic development.
According to GCCI Public Relations Manager Beatrice Prom, members of the local network of Ecobiz Gambia include GCCI, Gambia Investment and Export Promotion Agency (GIEPA), ADWAC, Gambia Hotel Association, National Farmers Platform, Nice Gambia, N-WEB Plus, Gambia Exchange, Association of Junior Chamber of Commerce and other institutions.
While moderating the ceremony, GCCI Business Manager Sarata Conateh said to ensure the Ecobiz initiative is sustained and works successfully, the GCCI has secured partnerships with organizations and institutions such as the Food and Agriculture Organisation, the National Training Authority, (both played leading and extraordinary role in facilitating Ecobiz Gambia), N-WebPlus, RLG, and NetPage.
Mrs Conateh said the Ecobiz initiative emanated from the ECOWAS desk office of the Ministry of Trade, Industry, Regional Integration and Employment (MOTIE).
Ecobiz is inline with MOTIE's strategy of promoting business and trade in the country, said MOTIE's senior trade economist Baturu Camara-Ceesay, adding that Ecobiz is important for sharing information on business and market in the region.
Another step, she said, is the government Growth and Competitiveness project, which is vigorously working on a number of initiatives to improve the investment climate and to strengthen the competitiveness of key sectors of the economy, especially through the Single Window Business Registration and a collateral registry.
The Ecobiz initiative is also promoting and cementing regional integration on multi- and bilateral relations. A case in point is the partnership on trade fair and exhibition that has been established between The Gambia and Senegal through the GCCI and the Centre International du Commerce Exterior du Senegal (CICES).
"In January 2013, GCCI and CICES entered into partnership for the promotion and organization of trade fairs and exhibitions," said GCCI Beatrice Prom.
She said the benefits of the partnership include provision of 25 square metre space during the trade fair of each of these institutions (GCCI and CICES) for communication, promotion and marketing; technical assistance in terms of trade fair organization; technical assistance in the implementation of Ecobiz; and technical assistance in networking businesses through B2B and training.
Presentations were also delivered by directors and representatives of the GCCI-Ecobiz partners in the country on how Ecobiz could be promoted by their firms and institutions through their substantive products and services on offer.
Read Other Articles In Article (Archive)