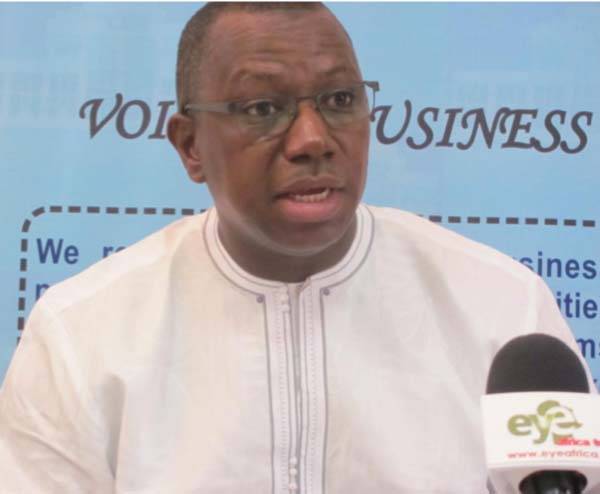 The Gambia Chamber of Commerce, Industry, Agriculture and Employers' Association (GCCI) is anticipating a booming trade fair this year, which is to commence on 15 April.

GCCI CEO Alieu Secka, in an interview with The Point newspaper, said they are not going to spill the beans, but this year will be one of a kind.
He said they have received tremendous interest, both locally and internationally, adding that they will also be hosting the Senegalese Kaolack Chamber of Commerce.
"We will have lots of participants in Senegal from different sectors, likewise from The Gambia too," he said.
All this would be attractive to both families, businesses and individuals, which would be very interesting, he explained.
Mr Secka remarked that they have one of the best countries to collaborate with, and that' is Senegal, specifically in the new dispensation, which is warming up relations between the two countries.
"I think this is a celebration of that fraternity, because they will bring along essential products of interest to The Gambia," the GCCI CEO said.
He added that they are of the belief that CCBM, which is the holding company of the President Union of the Chamber of Commerce in Senegal, will come in a big way to participate in The Gambia's International Trade Fair.
"We do not want to spill the beans, maybe we will leave that as a surprise to show how big this trade fair will be," he emphasised.
CEO Secka said last year they involved agri-business as a bridge to show its significance, adding that the GCCI is an exclusive chamber that involves the whole Gambia and representing trade and commerce, agriculture, and Industry.
"We are particularly pleased that together we have several projects in agriculture that promotes countrywide agriculture and agric-business that partner with us," he said.
Mr Secka concluded by saying that they have trust working with those projects pioneered by agriculture-related organisations to bring in farmers, the womenfolk to participate in a big way in the Trade Fair International 2017, as usual, to showcase local produce and to promote home-grown goods.
Mrs Beatrice Mboge, Supervisor of the Trade Fair, highlighted the constraints they encounter during such times, pointing out that publicising the event costs a lot of money.
She appealed to those who are interested to come and pay for their stalls in time, stating that this time around the number of stalls booked is what will be built.
She noted that last year the response they received was overwhelming and pleasing. "We doubt if we can accommodate anybody that comes late to book for a stall," she said.
Mrs Mboge highlighted her expectations in the turnout of the general public, saying this year is GCCI's 50th anniversary, which will be an extraordinary event both for them and nation, especially the business community.
She, therefore, appealed to the Gambian people to participate in the forthcoming trade fair, which serves as a tool to attract foreign investment into The Gambia.
Read Other Articles In Article (Archive)