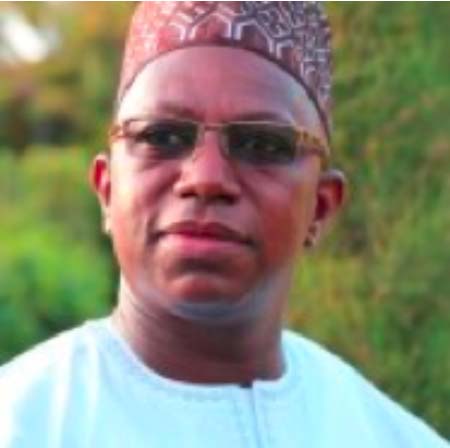 The Gambia Commercial Agriculture and Value Chain Management Project (GCAV) in partnership with the Gambia Chamber of Commerce and Industry (GCCI) Tuesday held a press conference, as part of the ongoing 4th edition of "Marche Jula" on the theme: "Creating market access and linkages for commercial agriculture."
Speaking at the press conference, Hawawu Barry, on behalf of the Ministry of Agriculture, said Agric-Business Day acknowledges that commercial agriculture is the way forward in increasing wealth of farmers and improving micro-economic conditions through the value chain approach.
According to her, the National Agriculture Sample Survey of 2013, the local market was mostly used to channel selling all farm produce, adding that head loading was the most used mode of transportation of farmers' produce.
Regarding the ongoing implementation of Vision 2016, she said they will increase the agriculture sector's contribution to the national economy by increasing productivity through commercialization and active private sector participation.
The goals of GCAV include enhancing participation of the private sector in the essential commodities within the value chain of horticulture, rice and fruit, she said.
"This is important for food and nutrition security and household incomes as envisioned in our collective drive to achieve Vision 2016, the Programme for Accelerated Growth and Employment and Vision 2020," she added.
She commended GCCI for recognising and organising trade fairs in The Gambia on an annual basis, giving economic operators the opportunity to showcase their agricultural products, promote home-grown products, network with other business and increase their sales.
She also applauded GCAV as a partner in the "Marche Jula," and for supporting the participation of 20 economic operators in agriculture.
Alieu Secka, CEO of GCCI, commended GCAV for acknowledging GCCI and, in particular, for sponsoring twenty agri-businesses in the current "Marche Jula."
This also contributes to the enlargement of the value of agribusiness and promotes products made in The Gambia, as well as showcases agric-products, among others, Mr Secka said.
Apart from partnering with "Marche Jula", GCCI is particularly pleased to be an implementing partner with GCAV that would contribute towards resolving the problem of private partnership, he added.
The GCCI over the years has been very active in engaging agricultural producers in more commercialization, especially in agri-business, Mr Secka went on.
Raymond Jatta, monitoring and evaluation officer at GCAV, gave a short background briefing on the project, including the goals and some of the designs of the GCAV project, and the main objectives.
GCAV is funded by the World Bank and the Gambia government to the tune of US$19.27 million, and is a five-year project covering Central River Region North and South, the West Coast and North Bank regions, he said.
Read Other Articles In Article (Archive)