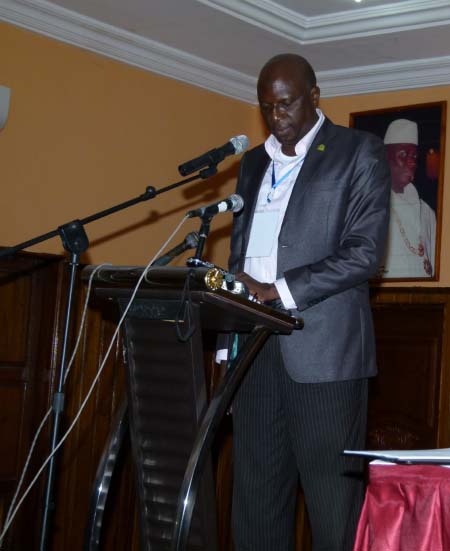 The chairman of the Normalisation Committee of the Gambia Football Federation, NC-GFF, Hon. Alagie Sillah, has said Gambian football needs sponsorship to develop and the Normalization Committee was negotiating with one company for sponsorship of the national team, including the first and second division leagues, as well as regional teams.
Hon. Sillah was speaking at the extra-ordinary congress held at the Paradise Suites Hotel last Saturday.
They have looked at the problems of Gambian football and realised that one of the main problems is sponsorship, and had already started negotiations with a company for a sponsorship package. The company was ready to equip the national team for a period of five years, as well as all clubs playing in the regional, the first and second divisions.
They will hand over the matter to the new executive, he added.
Hon. Sillah stated that without sponsorship for the leagues it would be difficult for Gambian football to develop, adding that the newly-elected GFF executive would continue the negotiations with the company for the sponsorship package, if they are interested in pursuing the deal.
In his address delivered at the congress, Sillah highlighted the importance of infrastructure for football development, and said the way forward for Gambia football is transforming the FIFA Technical Training Centre in Yundum into a centre of excellence.
"For the country to have good development and be able to compete in different levels, we must have a school of excellence. The present hotel at the Goal Project should be transformed in a school of excellence," he added.
The new Goal Project when developed will create jobs, improve the property value of the national training centre, will be good for staff moral, boost its tourism oriented nature and as well give them the opportunity to do what is in line with government policy, he went on.
Marcel Mendy, deputy executive director of the National Sports Council who represented the Minister of Youth and Sports, thanked members of the NC "for seeing us through difficult huddles."
He also thanked stakeholders for their support, collaboration and understanding. He commended the candidates who presented themselves for the job.
Read Other Articles In Article (Archive)