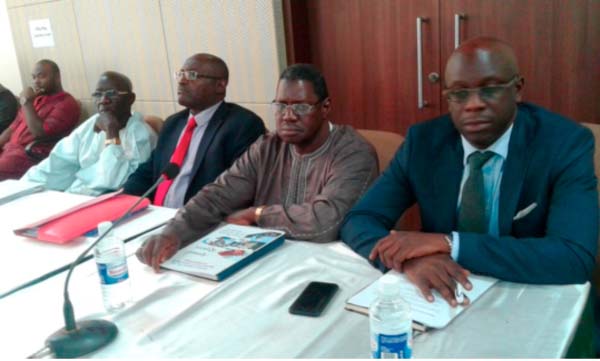 The joint session of the Public Accounts and Public Enterprises Committees (PAC/PEC) of the National Assembly Thursday adopted the Annual Report and Financial Statement of GAMWORKS.
It would be recalled that sometime this month GAMWORKS were deferred from presenting their report due to some issues raised by deputies.
Presenting the report before deputies, the Director General of GAMWORKS, Ebrima Cham, said GAMWORKS, during the period under review, had made a progressive movement by registering a number of sub-projects and contracts which were satisfactorily completed, among other things.
The day-to-day management of GAMWORKS is dedicated to the Director General, he added.
Mr Cham said GAMWORKS had its own mandate in implementing development projects, especially in the area of infrastructure, on behalf of the government of The Gambia and other development partners.
Gamworks is a dedicated management contractor and implements components of projects notably in the area of civil works and infrastructure of their sectors, he said.
He added that during the period under review, three mega projects and three dedicated management contracts were under implementation for the agency.
DG Cham further told lawmakers about the progress made by GAMWORKS so far.
"Gambia Community-Based Infrastructure and Livelihood Project, funded by the government of The Gambia and the Islamic Development Bank had remained the components of the project," he said.
The Community Infrastructure Facility, which has two components: the community own infrastructure sub-component and the post-community sub-component, he said, adding that all the projects are under the umbrella of the Ministry of Lands and Regional Government for the implementation.
"This is a community project," he noted, which basically means that the communities and the local government authorities are basically in the driving seat, as far as the project is concerned.
"GAMWORKS has already constructed zonal offices in Farrafenni and Soma, and also the recruitment and posting of staff to various regions within the country."
Read Other Articles In Article (Archive)