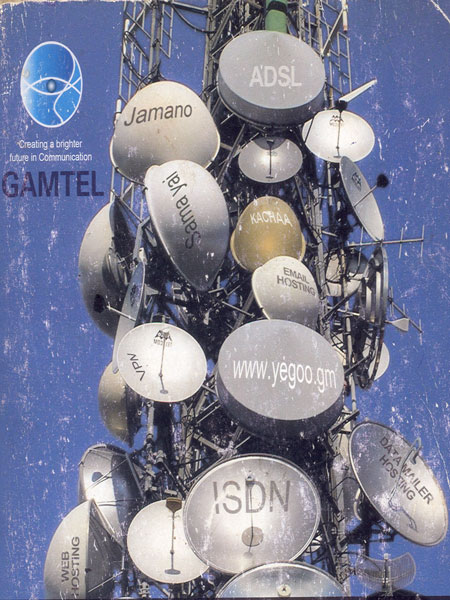 The Government of the
Gambia
on
Friday 7th November 2008
terminated the partnership agreement between Gamtel/Gamcel, the country's telecommunications and cellular companies respectively and Spectrum company, a Lebanese-owned company which bought 50 percent shares of both companies on
August 1st 2007
.
A news release from the Office of the President said the move is necessitated by the fact that there are fundamental breaches of the terms and conditions as stated in the contract agreement.
The release, which follows a subsequent 72-hour ultimatum issued by the government for the management of Spectrum to provide information to government regarding the financial status of Gamtel/Gamcel, added that there is a deterioration of the services of the company since taking over the company.
The Office of the President noted in a news release issued on Tuesday 28th October 2008 that since Spectrum took over Gamtel/Gamcel, the quality of services has decreased significantly, which in itself is an abuse to the rights of consumers to quality telecom services.
According to recent reports by the Joint Sessions of the Public Accounts and Enterprises Committees of the National Assembly, Gamtel/Gamcel required further clarification and consultations with regard to the true and full picture of the state of finances and accounts of both companies.
The committee, readers would recall, went further to call on the management of Gamtel/Gamcel (Spectrum), the Department of State for Finance and Department of State for Communication and Information Technology, to make recommendations on reporting mechanisms for the future.
Read Other Articles In Article (Archive)