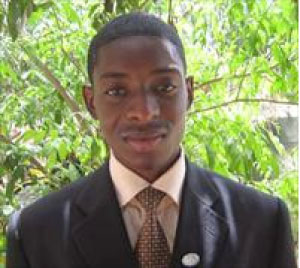 Marcel Mendy, deputy executive director, National Sports Council (NSC), has said that it is about time The Gambia started achieving results than just taking part in competitions for the sake of participation.
Mr Mendy, who was speaking yesterday at a press conference held at the NSC Office to brief members of the media on the level of preparedness for the August 9th National consultative football stakeholders forum, added that the Government of The Gambia through the Ministry of Youth and Sports (MoYS) over the years has pumped in a lot of money in "our football without the expected results being achieved".
"The Gambia used to beat certain countries in the past but today they have gotten to a level we have not reached," he stated, saying the national consultative football stakeholders' forum aims to develop a 5-year football development strategic plan.
The NSC deputy executive director described football as one of the biggest sports in the world, noting that the 5-year football development strategic plan aims to ensure the country reach the level developed footballing nations have gotten to.
Anyone that has ideas to develop Gambian football is welcome at the national consultative football stakeholders' forum, he said, adding that they want everybody, particularly those that have the ideas to develop Gambian football, "to come and participate".
They do not have all the answers to the questions or ideas to develop Gambian football, he remarked, saying people out there have ideas to move Gambian football forward.
"The forum is open to everyone, even those who are not involved in football directly," he went on, calling on everyone "to come and put their ideas together for the development of our football".
Speaking further, he said, the Ministry of Youth and Sport will from 4 to 10 August 2014 hold the 3rd Edition of its annual youth summer camp in Bwiam.
He observed that during the summer, youth are left with little to do and as such idle more, noting that they do not want "our future leaders to be disrupted by unconstructive activities" which is why they annually organise the youth summer camp for them.
"If we do not involve our young people positively Satan will engage them negatively," he highlighted, saying they have identified topics critical to youth (to be discussed during the youth summer camp) – role of youth in national development, morning exercises, discussions on Gambian culture, involving in community service, lively skills, hair dressing, site seeing, presentations on dangers of drugs, traditional dance, role of young people in attaining Vision 2016, illegal migration, importance of sports and wellbeing, among others.
The theme for this year's youth summer camp is "re-orientating the youth on the challenges for Gambians towards Vision 2016," he said.
Pa Suwareh Faye, deputy director at the Directorate Department of Planning and Programme, Ministry of Youth and Sport, for his part, said the response from regions is coming smoothly, adding that everything is going as planned.
He noted that the youth will be camped at a safe and secure place, saying they will leave for Bwiam on 2 August.
This year's theme is in line with the vision of the President of The Gambia, he stated, adding that the sports activities that will be staged during this year's camp will include cricket, wresting, athletics, volleyball, handball and football.
Pa Faye, as he is widely called, also took time to thank President Jammeh for his vision, concern and support for Gambian youth.
Abdoulie Bojang, wrestling desk officer, National Sports Council, who doubles as the Marketing Officer for the youth summer camp, said the whole country should contribute to the noble call as "the Ministry cannot do it all alone".
Ablo, as he is widely referred to, thanked all their partners and the Mayor of KMC for facilitating their bilateral communication with Senegal.
Read Other Articles In Article (Archive)