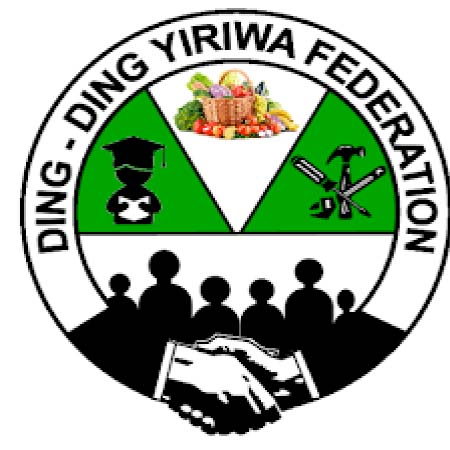 Ding Ding Yiriwa federation, a local partner to child fund The Gambia over the week held a sensitisation program of over 50 of its cluster members on disaster risk management at Sanyang kombo South District.

The sensitisation activity according to officials of the federation is part of its program intervention areas of sensitizing enrolled families and as well including local communities that are under its program intervention area on several ways of disaster mitigation.
Buba Dampha, Sponsorship and Program Coordinator of Ding Ding Wiriya Federation has reminded the participants on the importance of disaster risk mitigation awareness programs stating as a federation, which works in providing quality education and health service delivery to enrolled children realizes the significance of sensitisation forums that will provide families with basic techniques of disaster risk mitigation for their safety.
"It is important as a federation we provide our enrolled families with awareness training platforms that will prevail them opportunities to learn basic skills on disaster risk management. The trainings are part of our intervention programs as an institution that works in protecting the livelihood of our enrolled families," he said.
Coordinator of National Disaster Management Agency (NDMA) of West Coast Region Binta Sey Jadama, sensitizing the participants said disasters are most of the time caused by human activities which she mentioned are disastrous to the entire livelihood of the affected individuals while urging participants to be sensitive towards disaster risks spots for any possible avoidance.
She advises the participants to be mindful of erosion spot areas in order to avoid possible destruction of their properties during the rainy season, this he said will help reduce disasters caused by the impact of rain erosion.
"Disasters can always be avoided if proper management principles are followed and at the same time carry out at our various homes. It's our right as citizens to seek advice from any physical department to assist us in identifying proper locations of where to build our houses in order to avert possible rainfall erosion disasters," he said.
She said National Disaster Management Agency has in the past years in partnership with charitable organisations providing disaster trainings to communities' vulnerable to natural various kinds of disasters.
Faburama Ceesay Head of fire safety Unit of west coast region denounces public claims of irresponsible actions on fire and rescue services of not timely responding to disaster interventions areas whilst reiterating most of the time disasters are more than required capacity of their water tank to resolve in time more specially fire outbreak.
"Most of the blames accused on us by the public is never our intention or wish. We have to know that disasters are quite different in nature which can give us a long fighting before it is resolved. It is important that we are mindful of fire disasters which can be very difficult to handle," he said.
Read Other Articles In Article (Archive)