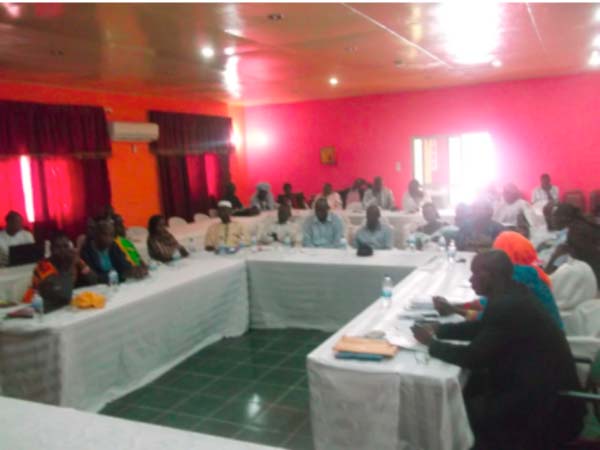 The Gambia Network of Aids Support Societies (GAMNASS) in collaboration with its partners yesterday convened its first national advocacy forum on People Living with Human Immune Virus (PLHIVs).
The forum was held in collaboration with the International Treatment Preparedness Coalition-West Africa (ITPC-WA) and other national partners implementing the STOP project since November 2014.
The aim of the project was to establish a functional Community Treatment Observatory (CTO) in The Gambia by building the capacity of the People Living with the Human Immune Virus and improve the service delivery area.
A significant milestone in the implementation of the project was the preparation of a country report based on data collected by a national network of data collectors, collecting data from ART centers and PLHIV support associations.
The first country report had been prepared, validated with the final endorsement of the final report.
The forum discussed on the Community Consultation Group (CCG4) with a core business on advocacy and community mobilisation with tasked group discussion of the community reports, conducting stakeholder analysis for engagement to address the issues, development of political strategy for advocacy.
Other significant areas discussed included the mobilisation of the PLHIVs to demand for actions when necessary, reporting to GAMNASS as well as to engage CMS, CCM oversight committee and other HIV stakeholders on emergency measures to prevent stock outs of ARVs, drugs for opportunistic infections and reagents.
Speaking at the forum held at the Baobab Holiday Resort, the GAMNASS national coordinator, Fa Musa Camara, identified concerns of The Gambia in the HIV/AIDS treatment access such as stock out of test reagents, inadequate and or breakdown of PCR, CD4 and viral load machines and persistent stigmatisation and discrimination against PLHIVs.
He said the objective of the STOP project was to contribute and improve access to HIV treatment services in The Gambia, adding that under GAMNASS, The Gambia Community Treatment Observatory aims to contribute to the achievement of national HIV/AIDS policy 2014 with zero new infections, zero death of PLHIVs and zero discrimination.
Mr Camara pointed out that the most effective weapon they could use against perceived conception on HIV/AIDS could be through mass education and information sharing on facts about HIV/AIDS to overcome the challenges. 
Read Other Articles In Article (Archive)