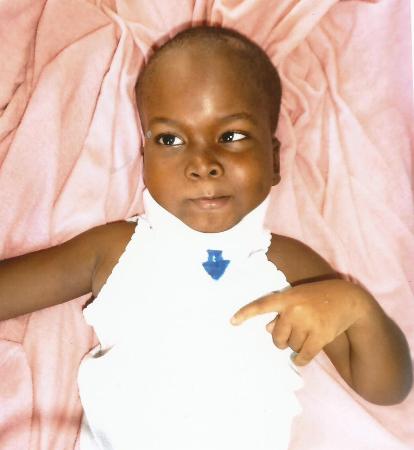 Modou Lamin Touray, a 6-year-old boy and resident of Fajikunda, is in urgent need of assistance to go for overseas treatment.
According to a medical report issued by Edward Francis Small Teaching Hospital, the 6-year-old child was presented at the paediatric out-patient department (POPD) with a one-year history of frequent falls, unsteady gait/walking, vomiting, headache, increasing head size, poor vision and inability to control his neck.
The report added: "However, there were no reported seizures in the past and he was born at times crying well since birth.
The report, dated 24 June 2013, also states the boy's inability to have neck control and sustained ankle clonuses bilaterally.
Lamin Touray, the boy's father who walked into The Point Offices yesterday, 24 July 2013, said he and his wife Rohey Sanyang are seeking financial support from the Government, the NGOs, the private sector and philanthropists to facilitate an overseas treatment of the child since they do not have the means to do so themselves.
Meanwhile, anyone willing to help Modou Lamin Touray can contact his father Lamin Touray on 00220 - 6158498. 
Read Other Articles In Article (Archive)