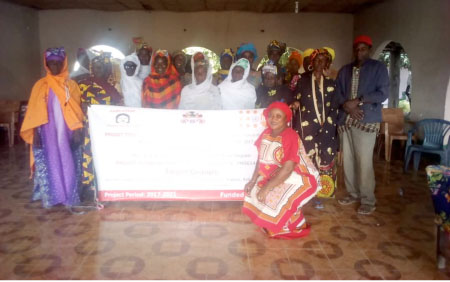 Gambia Committee on Traditional Practices affecting the health of women and girls (GAMCOTRAP), last Friday concluded a two-day refresher sensitisation for ex-circumcisers in Upper and Central River Regions.

The sensitisations target women and community leaders, community based facilitators, religious scholars and circumcisers. It was funded by UNFPA to accelerate the abandonment of Female Genital Mutilation in The Gambia.
Fatou Bojang, GAMCOTRAP's field coordinator said it was important to refresh the minds of both new and ex-circumcisers on the dangers of FGM because everyone have the right to access to information on the dangers and laws in place banning FGM practice in The Gambia.
She said ex-circumcisers knew that the ban on FGM still stands but some new ones thought ex-president Yahya Jammeh went to exile with the law, saying people need to understand the difference between a president, the Constitution and other laws in the country.
She called on those who have started the practice to do away with it as it is harmful to women and children.
"Stop violating children and women's rights," she told new circumcisers, and urged them to protect and respect children and women's rights.
Mama Ceesay, an ex-circumciser from Janjanbureh thanked GAMCOTRAP for sensitising and convincing them to abandon the practice, saying since they abandoned it, their bodies and minds have been at peace knowing that they will never hurt anyone again.
She recalled that during their active period of the cultural practice, they will be having sleepless nights, knowing that someone might die or sustain serious injuries during the practice.
Mrs Ceesay said cutting peoples' body parts is a bad practice, urging new circumcisers to abandon the practice, now a-days there are lots of diseases like diabetes, high blood pressure among other diseases.
She expressed ex-circumcisers' readiness to form an association to sensitise new circumcisers and those who intend to take up the practice to abandon it to ensure a safe community for women and children.
The ex-circumcisers also appealed for assistance from UNFPA to establish businesses for them since they have abandoned the practice which was their source of earning.
Read Other Articles In Article (Archive)