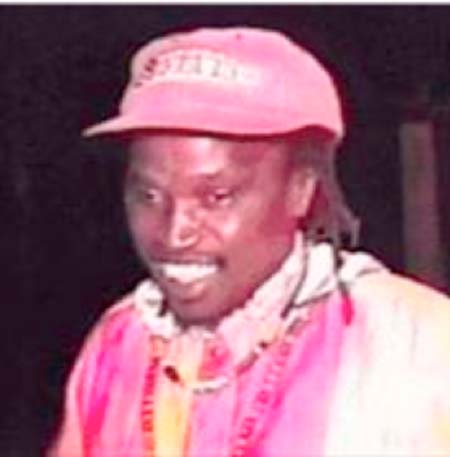 What was being rumoured for the past few months has now become a reality. The Gambia's Gold-Ngalam Ndongo and Africa's Music Superstar Musa Ngum has died.
The popular Musa Ngum, 62, died on Sunday morning at Dakar's hospital Le Dentec and will be laid to rest today  in Touba, Senegal.
His last performance was on Saturday night at Just 4 You Restaurant in Dakar, opposite University of Cheikh Anta Diop social campus.
Musa Ngum, known for his enthralling music gestures, a few months ago spoke to The Point shortly before leaving Gambian soil for a musical trip to the United Kingdom.
Born in Fatoto, in the Kantora District of the Upper River Region in The Gambia, Musa Afia Ngum became interested in music at a very early age.
Because his father was a trader who had to travel often, he was taken care of by a caretaker who was fond of playing a one-stringed guitar instrument.
The caretaker used to play this instrument for Musa until he fell asleep, and Musa was reported even in his early years to have refused to go to bed unless and until the "mola" was played, which he deemed quite mystic.
Musa Ngum, in his youth became interested in "Kassak" songs, which are sung during circumcision ceremonies and periods.
He became well known in "Kassak" circles because of his mastery of the songs and his melodious voice, and in the event built quite a name for himself whilst developing his vocal abilities.
Shortly before his trip to the UK, Musa released another new album, which is expected to hit the market soon.
Musa played together at Gelewarr with the late Oussou Lion Njie, the late Njok Malick Njie, the late Adama Sallah, Musa Njie, Koto Ngum and others.
During his Gelewarr days, Musa Ngum recorded songs such as "Tesito", "Bala Jigi Musa", "Xaleli Ndakaru" and many more which gained cult status and made him a legend in the Senegambia region.
A music hero, Musa's songs were mostly about the ancient kingdoms of the Senegambia region in both landscape and cultural unity.
Musa left The Gambia in 1981 and moved to Senegal. He was assiduously courted by Super Diamono, one of the then premier Senegalese bands and he finally joined the group in 1985.
He teamed up with Omar Pene, Maiga, Lamin Faye (Lemso)-the legendary Senegalese guitarist and they released "Borom Daaru" and "Partef" which became Senegambian classics.
One of the biggest hits during Musa Ngum's stint at Super Diamono is the combination song he did with Omar Pene which is popularly known as "Omaro, Bamba sa mam la".
The purity of his adulthood after jumping the hurdle of manhood was absolute cultural awareness and consciousness.
Musa sang songs of community belonging and values. His spiritual emblem in child upbringing and adulthood responsibility made him to write the song "Jarama", meaning adornment, a classic Kassack song (a Njulie Song) from the Mbarr (House of Takans/Wisdom) and the second home of the 'Ndongos'.
This Mbarr is a manhood training centre where all 'Ndongos' are brought up. 
Read Other Articles In Article (Archive)