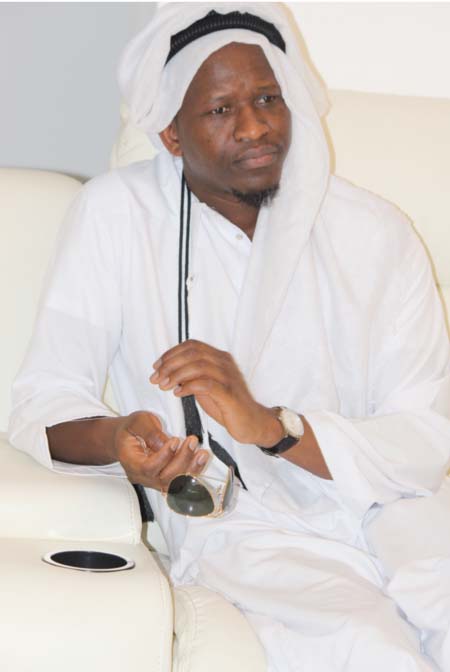 A renowned Gambian prince, Ebrahim Sanyang, has expressed his philanthropic commitment to help in addressing some of the pressing challenges of Tanji Kambeng Kafo, a community-based association in Tanji consisting of fishmongers and other petty traders.

The association has adopted Prince Ebrahim as its father in cognizance of the man's commitment in helping under-privileged people and communities around Africa.
Prince Ebrahim is the founder of Prince Ebrahim Future Africa Foundation (PEFAF), an Africa-focused charitable foundation.
The commitment of Prince Ebrahim was renewed to Kambeng Kafo by the project manager of PEFAF, Seedy Darboe, during a meeting with members of the association on Thursday in Tanji.
Mr Darboe said the meeting was to discuss with the members of the association to put in concrete measures in solving their main pressing challenges as the prince is ready and willing to help them.
Mr Darboe said he previously had a meeting with the association but the recent political impasse made it difficult to implement some of the issues discussed at the meeting.
Now that things are normal, he said, "I can you assure of Prince Ebrahim's swift intervention".
Tanji fish market is the busiest fish market in The Gambia; it supplies fish to both Gambia and Senegal.
To the members of Kambeng Kafo, the Thursday meeting was to update their adopted father with the challenges that the association is grappling with and seek his generous intervention.
The president of the Kafo, Lamin Ceesay, commended Prince Ebrahim for his commitment to support groups like his, saying the Kambeng Kafo has very high hopes in the prince to help in addressing some of the pressing challenges the association is faced with.
"I want to tell Prince Ebrahim, our father, that we have already registered our organisation and we are always ready to work with him to realise our dreams," he said.
Outlining their main challenges, Mr Ceesay said they need storage facilities and financial support to implement some of their worthwhile projects.
Binta Jadama, vice president of the Kambeng Kafo, said members of the Kafo have great deal of hope in their father, the prince.
Read Other Articles In Article (Archive)