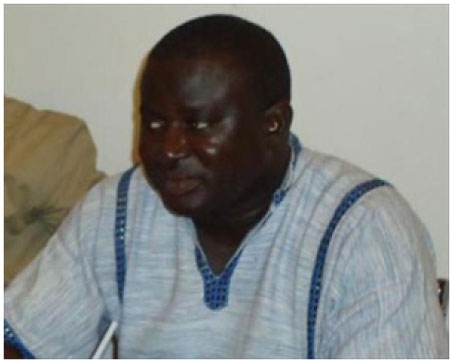 The Association of NGOs in The Gambia (Tango) recently held a validation workshop on a study on NGO policies in Africa at its office in Kanifing.
The workshop, which brought participants from different member organizations and other stakeholders, was funded by the ACBF with the aim of supporting the human and institutional capacity of Tango.
Tango and ACBF entered into an agreement in 2008 to fund a project that seeks to build the capacity of the secretariat and members of Tango in management, operational and governance issues as well as enhance their participation in public processes and promote a result-based national development.
Dr Katim Touray, who presented a report on NGO policies in Africa and position paper on agriculture and environment, said the Government of The Gambia, in line with the Millennium Development Goals (MDGs) and Vision 2020, is to transform the agricultural sector from subsistence farming system to surplus-producing system.
A system that will free the small farmers from traditional institutional constraints and practices hence achieve the MDGs of eradicating extreme poverty and hunger and ensuring environmental sustainability, he said.
According to him, the country is endowed with a huge expanse of arable land being used for the cultivation of a wide variety of crops.
However, effects of climate change, over-cultivation and other forms of human interference such as inappropriate agricultural practices, destruction of the vegetative cover by bush fires and felling of trees have resulted in soil degradation and plant nutrients depletion hence low crop yields.
Highlighting the impact of climate change in The Gambia, Dr Touray explained that it is a critical problem, which is adversely affecting the structure and functional integrity of the country's ecosystems.
Upland ecosystems have degraded largely due to erratic rainfall, overgrazing, soil erosion and intensive cultivation, the result of intense pressure on land resources, high population growth and recurrent droughts.
Lowland ecosystems and revering wetlands are threatened by salinity in the western half of the country, and siltation and sedimentation resulting from upland degradation caused by erosion.
The declining rainfall over the last 45 years has increased aridity in the uplands and acidity/salinity of soils in the lowlands, he said.
The reduced flow of the Gambia River has caused saltwater intrusion from the Atlantic Ocean in most of the river basin.
Presenting a paper on Child Rights in The Gambia and beyond, Njundu Drammeh, national coordinator of Child Protection Alliance, said a human rights-based approach in child rights context is based on the United Nations Convention on the Rights of the Child (UNCRC) and the African Charter on the Rights and Welfare of the African Children's Charter, which should drive all policy initiatives on children's rights.
He however said that children, due to their vulnerability, powerlessness and lack of voice, are more likely to have their rights violated, disregarded or totally ignored than their duty bearers and other adults.
Mr Drammeh further explained that in many respects children are more likely to be victims of human rights violations than adults, and African children are more likely to be victims than children on other continents.
Causes of human rights violations in Africa such as poverty, HIV Aids, warfare, famine and harmful cultural practices have a disproportionate impact on the continent's children.
According to him, the key role of government as the primary duty bearers cannot be overemphasised.
A multi-dimensional approach is needed as the issues of children cannot be tackled by government alone, he said.
This approach must be based on access to adequate resources, access to quality services and opportunities and children's participation, he added.
Mr Drammeh also presented another paper on confronting youth unemployment in The Gambia.
He told participants that The Gambia has an acute problem of youth unemployment that necessitates a multi-dimensional strategy to raise employment and support inclusion.
High unemployment rates mean that young people are not acquiring the requisite skills or experience needed to drive the Gambian economy forward, he said, adding that this affects the country's economic development.
According to the Human Development Index of 2011The Gambia is one of the poorest countries in the world, he said.
Read Other Articles In Article (Archive)