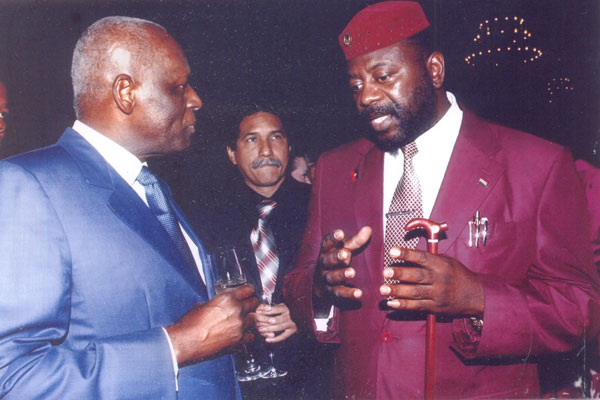 The Gambia's Consul General in Angola, Haggi Jawara, has called on Gambians to devote their efforts and strive in unison to vitalise the virtues of self-reliance and return to the traditional values of hard work and respect for authority. He added that only through these virtues can we nourish the true sense of nationalism and patriotism.
Speaking in an interview with The Point recently, Mr. Jawara laid emphasis on a more enterprising youth workforce, saying that the future of our country rests on the shoulders of the youth.
"The youth should learn to be splendid people shouldering the future of the country," he said.
The consul, who has been living in Angola since 1990, is currently in The Gambia and has this to say: "I am quite impressed with the country. The country has undergone a major transformation. We should unite for the advancement of The Gambia."
He said that all our energies should be focused upon the advancement of the country adding that conditions are there for that.
"By uniting we stand, by dividing we fall," he stressed.
He revealed that there are over 2000 Gambians living in Angola and maintained that they are hard working and law-abiding.
"The Gambians living in Angola are law-abiding and have respect for the Angolan law," he said.
He revealed that recently he met the Angolan leader, Jose Edwardo dos Santos with whom he discussed matters relating to the welfare of Gambians living there, and also the bilateral relationship between the two countries.
Read Other Articles In Article (Archive)