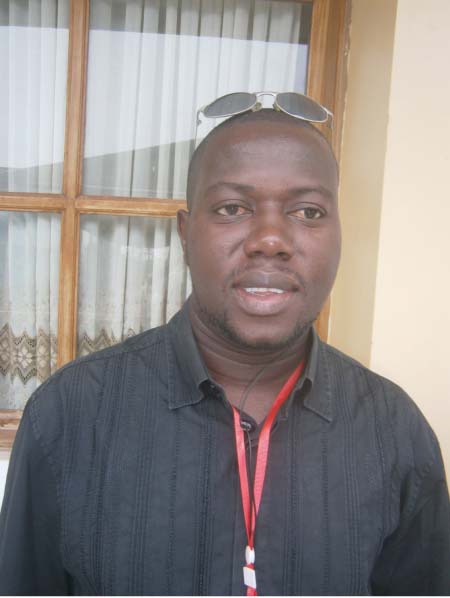 Buba Mbye Bojang, former Gambia Football Federation (GFF) Presidential aspirant who lost to Lamin Kaba Bajo in the 20th September 2014 GFF extra-ordinary congress held at Paradise Suites Hotel has said that, Gambian need to respect the verdict of stakeholders.
He added that, the president elect has spoken and as members of the congress his words are taken.
They will go home digest them and keep their own assessment, he went on, saying, by that he mean not distancing themselves from football.
As far as he is concern the extra-ordinary congress met him in football  and he will continue being into football, he noted, noting that, base on that fact he believe we all have to come together and work for the development of football in the country.
This is no time for them to take sides but rather time for Gambians to come together and join force and work towards the development of football, he remarked.
As a former aspirant candidate he will not settle for anything less than  to see that Bajo implement his manifesto, he stated, saying, therefore even though he lose, he lose with the dignity and honour that he will see into it that Bajo pursue all that he promises.
Bajo should work towards uniting the broader football family in the country and work towards the development of football so that we achieve all we are yearning for, he went on, pointing out that, the best years of Gambian football and its glorious years in football are still ahead of us.
In the event we work closely we can achieve our goals, he concluded.
Read Other Articles In Article (Archive)