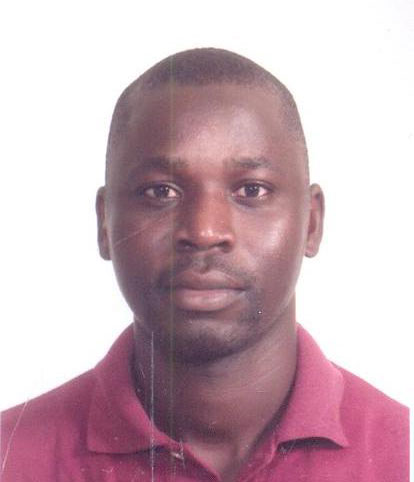 Gambian Students in Taiwan have expressed their appreciation to the Gambian leader, President Yahya Jammeh, for making it possible for them to attend universities in Taiwan through numerous scholarships.
The students made these praises recently in an interview with the Youth Forum Columnist in Taipei, Taiwan.
According to Saikou Kujabi, a second year computer science and information engineering student at National Taipei University of Technology who also doubles as the President of the Association of Gambian Students in Taiwan (GAMTAI), the students are very much grateful to the Gambian leader for the opportunity given to them.
"We are also monitoring developments back home and we are keeping abreast with the progress being made so far by the government," he said.
He told the youth forum that they are happy in seeing so many new development projects being implemented especially during this July 22nd anniversary celebration.
According to Saikou Kujabi, the recent laying of the foundation stone of the University of The Gambia campus is another plus for the country's higher education.
According to him, before June this year there were one hundred and eight Gambian students studying in various universities and fields in Taiwan and more are expected to join them this month.
All these students, he added, will be offered scholarships either by the Taiwan ICDF, Ministry of Foreign Affairs of Taiwan, or Special Government Scholarships, among others.
Commenting on the performance of the students, he revealed that the general performance of Gambian students in Taiwan is excellent. "Definitely the overall performance of the Gambian students here is great," he said.
He also hinted about the history of the association he is leading.
We formed the association in March 2008. "This was the time when the President visited Taiwan," Kujabi revealed.
He further revealed that the association is aimed at promoting unity and mutual understanding among Gambian students in Taiwan.
"The students are staying in different parts of Taiwan and we deem it fitting to form an association so that we can stay in contact with each other and know about each other's welfare" he added.
He further revealed that when President Jammeh visited Taiwan in May this year they presented to him three hundred textbooks meant for University of The Gambia.
This also forms part of the objective of the association that is to help our brothers and sisters back home in The Gambia.
Kujabi, in addition, said that the students are law abiding and do respect the laws of their host country. "As a result," he added, "so far no Gambian student is involved in any form of criminal activity." We only pray to God to enable us complete our studies successfully and go back and contribute to the socio-economic development of our motherland, he added.
He pledged that they would continue to serve as good ambassadors of The Gambia in Taiwan throughout their stay there.
Similar remarks were made by Yahya Sanyang, the Public Relations Officer of the association, and also a second year civil engineering student.
Sanyang, a former teacher, used the opportunity to advise students back home in The Gambia to also continue to work hard and take their learning seriously. He maintains that students need to change their attitude and work even harder to attain quality education.
GAMTAI PRO further advised students back home to 'marry' to their books and to develop a culture of reading.
"The Science discipline is very important. I encourage all the students leaving grade 9 to senior schools, to please choose science as their area of study.
"For the President we are very much grateful for his concern for Gambian students both at home and abroad," he concluded.
Read Other Articles In Article (Archive)