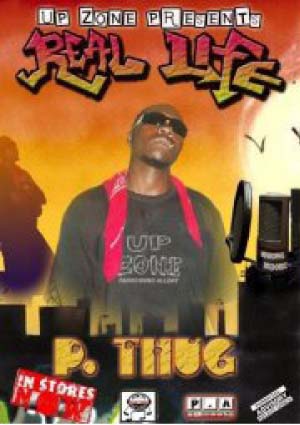 More rap artistes are springing up in the music industry to take the Gambia entertainment arena to zenith. 
One of them is P-THUG, who is busy putting finishing touches to release his second album.
The young artiste said he released his first mix-tape album, entitled Real Life - of 17 tracks, on 25 December 2009.
Speaking recently in an interview with Point Entertainment, P-THUG said he is working on his second album expected to hit the market soon.
The album will be available on sale at various recording studios in the country, he disclosed, saying that in 2006 he had his first single, produced by the late MJ at Bulldoff Records.
"Before, we had no promotions, but now it is better," he said, adding that all they need is support. "My dream is to promote The Gambian music in the outside world," he reiterated.
The upcoming artiste says rap music "is not powerful in The Gambia but as time goes on it will be better".
P-THUG thanked all those who support him, in one way or the other, in taking his music to the acme.
He therefore called on his colleagues joining the music industry to work hard and push it to higher heights.
Read Other Articles In Article (Archive)