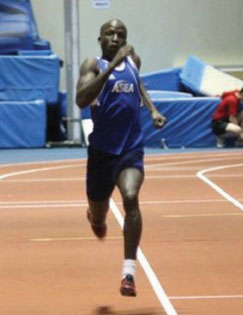 Gambian Athlete Momodou Lamin Kujabi, who now resides in Canada, has met the qualification standard following his high performance in the New Brunswick Tract and Field championship, Pointsport can confirm.
According to Asea.anc.ca - the official website of Kujabi and his ASEA team, few other athletes have been named in the New Brunswick High performance list.
They will compete in the ASEA athletics championship in 2013.
The qualified athletes for next year's showdown include:  Team A - Shayne Dobson, Pierre Landry, Michael LeBlanc & Chris Robertson; and Team B - James Brace, Pascal Cyr, Stéphanie Doiron, Dylan Hebert, Kujabi Momodou, Samantha MacDonald, Sarah Taplin & Lee Wesselius (who also made the B team in Cross country). 
The following athletes, Pointsport could gather, will be provided some financial assistance over 2012 in readiness for the 2013 event.
Read Other Articles In Article (Archive)