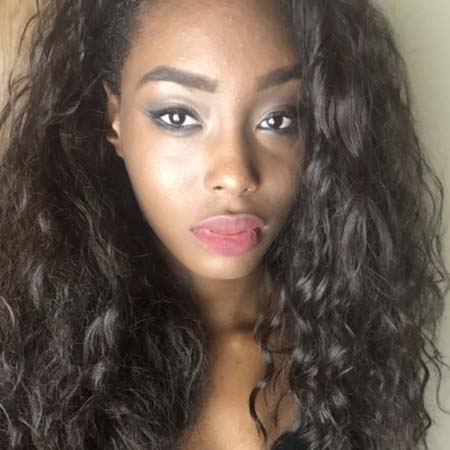 Gambian sensation Mariama Cora last weekend finished fifth best in a highly-coveted Miss Africa Washington Seattle State Pageant.

The Gambian beauty was in the running for the crown with 13 other beauties drawn from the continent.
In what was its first-ever edition, the 20-year-old cat-walked, danced to both contemporary and traditional lyrics, as well as made a breathtaking presentation on her favoured topic on the biting effects of early child marriage, to sway judges mind amid rapturous cheers.
Vying for the stakes with 13 other dazzling beauties and making it past two elimination rounds is sure no small feat.
However, Mariama, the more outstanding of the two Gambians representing The Smiling Coast in the pageant, lost narrowly but not without finishing on a respectable fifth position, as queen from Zimbabwe Andile Nobuhle Mpofu scooped the prize.
Formed by Queen Zeynab Koroma-cum activist and staged at the University of Washington Kane Hall, the competition offered African women with brains a chance to raise awareness on social issues.
Speaking following completion of the pageant, the ex-cheer leader-turned model and a Beauty blogger, Mariama said: 'I believed that the pageant went very well. I went out there and put my all out on that stage. I did things I didn't think I could do. And I was deemed a crowd favorite which is amazing meaning those from other countries in Africa were rooting for Gambia."
On the verdict of the judges, the North Seattle College and Bellevue College graduate went on: 'I feel the judges had who they wanted and felt would best be the queen for the next year. Obviously there's always room for improvement; next time I'll come way more prepared in terms of wardrobe and having a larger team than I did.
"For a first-timer in pageantry, I believed I did an awesome job and Gambia as a whole did an awesome job. Making it through two eliminations all the way to the top 5 is an amazing accomplishment. Although we didn't bring the crown home, we got something huge; we brought awareness to our country'
'I was able to make so many connections with people who still want to work with me on my platform, and on my next business ventures. This will all help us as a whole and as a country come together and do great things. As we all have seen in the past, whether it's American Idol or Miss America, you don't have to win to do great things. I believe, me being on that stage as a representative of Gambia and showcasing my best, really worked to our advantage. I can't wait to be back in Gambia making our dreams come true'
Throwing plaudits at those who'd helped her through the rocky journey, she continued: 'I want to formally thank Khadija Fofana and Mamo Kora, as well as the young people in the media.
"For not only supporting me on my social media platforms, but for spending late nights with me perfecting my speech, my power points and platform.
"Allowing me to be a part of something so amazing, yet following me on this long hard and rocky journey; I also want to thank everyone who voted for me and continued to believe in me throughout this process.
She concluded: 'I also want to thank my husband, Muhammed Kora, for the emotional support he has given me, and for pushing me to keep going even when I wanted to give up. For always being my biggest cheerleader and for being the one that I could always vent to, no matter what time of day or night it was; for anyone that I have missed it is not intended, I truly appreciate everyone. And I look forward to what is next for The Smiling Coast of Africa'
Read Other Articles In Article (Archive)