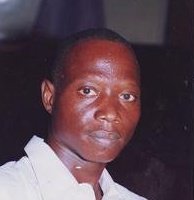 A prolific Gambian writer, Seedy Bojang, left Banjul for Copenhagen yesterday, following his nomination by PEN, the International Writers Association (a network of poets, essayists and novelists), to pursue a two-year fellowship programme for literary excellence in Denmark.
The award is meant for deserving and avid writers, whose writings or works have profound effects on the life of readers, and those African writers who have shown perseverance and courage in the profession of writing, despite all the odds against them.
As part of the award, Seedy's work will be translated into the Danish language. He will be provided residence by the City of Fredericksburg to partake in literary activities, conduct research in creative writing and interact with international authors from other parts of the world, as well as attend international book fairs.
Being the first Gambian writer to be awarded this prestigious accolade, and the only African writer to be hosted by the City of Frederickburg, some of Seedy's selected works would be reprinted and translated into the Danish language for the benefit of the wider Danish readers.
The writer was the former editor of the defunct Independent newspaper before he joined the Daily Observer as chief proof -reader and finally The Point newspaper.
His published books include The Changing World, ABC of Journalism, Devil's Lover, Tips Of The Iceberg and Shadow From My Past. He also co-authored another book, entitled Does God Exist? 
Read Other Articles In Article (Archive)