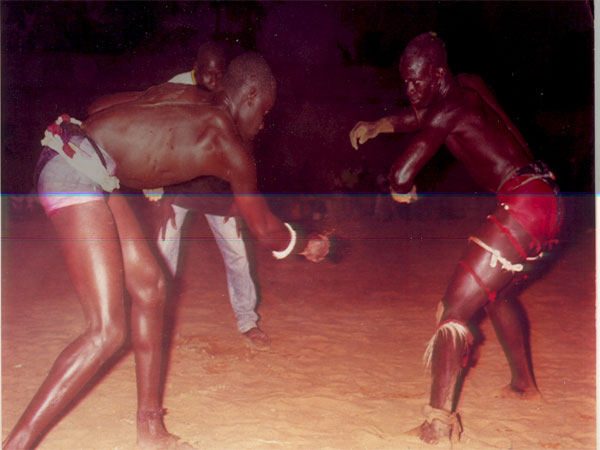 The president of The Gambia Wrestling Association, Matarr Jarju, has outlined his association's plans for this year.
In an interview with Pointsports yesterday, Mr. Jarju said on February 7th the association will open an arena at the Buffer Zone and immediately after the opening every weekend they will organize wrestling at the place. He said that the arena will continue to operate and wrestling fans and tourists are highly welcome to watch.
He stated that the association on Independence Day will organize a big wrestling competition and Guinean and Senegalese wrestlers are invited to participate in the event.
He pointed out that the event will feature both traditional wrestling and boxing. The association has invited the ECOWAS secretary general responsible for wrestling to attend the event.
He also disclosed that The Gambia will participate in the forthcoming ECOWAS Wrestling Championship to be held in Niger from 26th- 29th March 2009. For this competition wrestlers will be selected from the armed forces and civilians. A similar programme will be held in Dakar in May commencing on the 26th and running until the 29th. All these events are organized by ECOWAS.
Mr. Jarju said immediately after the independence celebrations wrestling combats will be organized in Farafenni and Basse respectively and will feature traditional wrestling and boxing. Wrestlers will also be invited from Senegal to grace these occasion.
He called on wrestling fans to prepare for this year because the association has a lot for them.
Read Other Articles In Article (Archive)