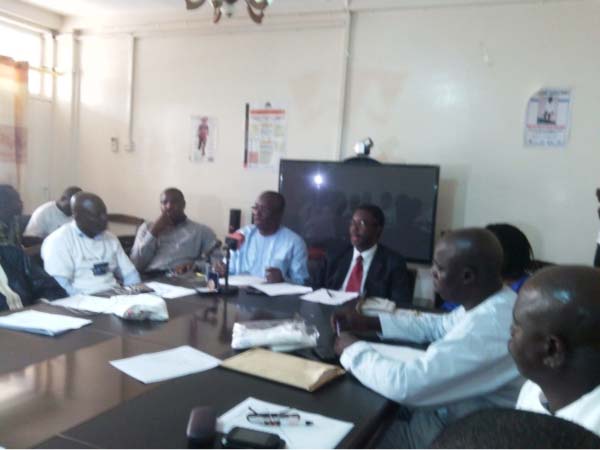 (Wednesday August 31, 2016 Issue)

The Gambia has won two of the five awards dedicated to the African region by the World Health Organisation for efforts in tackling tobacco use.

This was disclosed during the commemoration of World No Tobacco Day 2016 held in Banjul on Monday.
The WHO country representative, Dr Charles Sagoe-Moses, commended The Gambia government through the Ministry of Health for its efforts in tobacco control.
He said globally, there are 28 recipients of this year's awards and they consist of individuals, institutions and organisations from the six regions of WHO.
"The Gambia alone has won two out of the five awards dedicated to the African region. The other winners come from Rwanda, Kenya and the Democratic Republic of Congo," Dr Sagoe-Moses said.
"This is a great achievement but we are not surprised as a lot of good work has been done and continues to be done in various aspects of tobacco control in The Gambia."
He affirmed that The Gambia "is indeed a great and widely recognised champion of global tobacco control efforts" for it has been winning the tobacco award since 2000.
For his part, Minister of Health Omar Sey said: "This is a positive development for The Gambia and a by-product of The Gambian leader's efforts and commitment to championing tobacco control and health in general in The Gambia and beyond.
"Therefore, the Ministry of Health and Social Welfare dedicates these distinguished awards to President Jammeh."
On World No Tobacco Day, he said it is commemorated internationally to underline the risks associated with tobacco use and to advocate for effective policies to reduce its consumption.
This year's theme was an advocacy for the introduction of plain (standardised) packaging of tobacco products.
Such packaging was first introduced by Australia in 2012 and recently in the UK and France, with other countries following suit.
Dr Sey said the plain packing of tobacco products restricts or prohibits use of logos, colours, brand images and promotional information. It is part of an integrated approach to tobacco control that helps to reduce attractiveness of tobacco packaging.
The minister further added that The Gambia will soon join WHO member states that have already passed laws to implement plain packaging.
"It is time to act and we are ready to act now," he said.
Samboujang Conteh, executive director RAID-Gambia, said World No Tobacco Day is set aside by WHO to reflect on the past achievements, efforts and bottlenecks.
It also pave a way forward in protecting the present and future generations from risks associated with tobacco use.
Read Other Articles In Article (Archive)