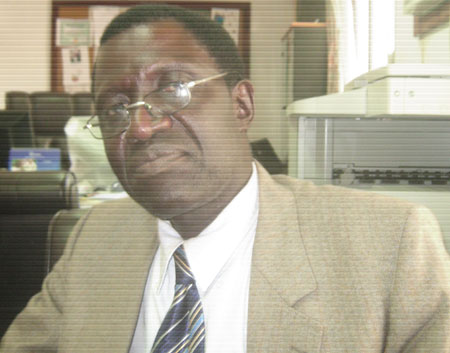 The Gambia earlier this year was awarded for its best forest policy, and the award will be received this week by Forestry and Environment officials in New York.
According to the Director of Forestry, Abdoulie Sanneh, who alongside the minister of Forestry Jatto Siilah form part of the Gambian delegation to New York for the UN General Assembly session, the award will be received next week.
The high-power Gambian government delegation to the UN General Assembly is led by the Vice President Dr Aja Isatou Njie Saidy.
Speaking to this reporter shortly before their departure, the director of Forestry said their mission to New York is a source of pride for The Gambia, in the sense that The Gambia is among the top three in the world in terms of the best forest policy. As a result, he said The Gambia won herself  a silver award.
Mr Sanneh added that looking at the number of countries in the world, for The Gambia to win this award is a great achievement for the nation.
He said the main purpose of them going to New York is to attend the receiving of the silver award from the United Nation System by the Gambia Government.
The Director went further to express delight and appreciation for identifying The Gambia among the countries to win the award.
He said this was as a result of the country having a dynamic leader, who is very much concerned about the environment.
He spoke of the management of our forests, especially at the level of the community forest parks, where it is well-managed, adding that the communities have taken ownership of their forest parks.
Director Sanneh added that for The Gambia to be among the top three countries in the world is as a result of the collective efforts of all well-meaning Gambians.
Due to the proper management of our forests, most members of the community are generating income from their forest parks, he continued.
He further thanked the World Future Council in New York in collaboration with the United Nations for identifying The Gambia as one of the top three countries to win this silver award.
He said it was due to the encouragement given to them by the Gambia leader; this is why they came up with a sound forest policy that is second to none.
According to the director, the event is expected to take place on Wednesday 21st September 2011 in New York.
"We will continue to redouble of our efforts to raise the Gambia's flag high in the international community," Sanneh said.
Read Other Articles In Article (Archive)