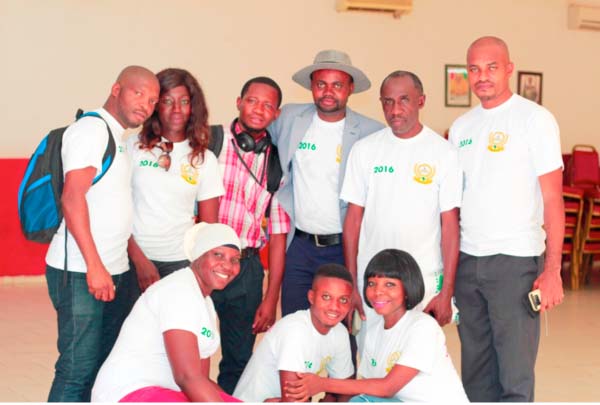 In a bid to recognize and award outstanding personalities in the movie industry, the first-ever movie award ceremony is to take place in the Smiling Coast of West Africa.

Dubbed Special Movie Awards (SMA), it is scheduled to take place on 30 September 2016.
This was disclosed recently at a press conference held at the Joint Officers Mess in Kotu by Afrinity Productions.
The movie award is out to recognize the work of film-makers and actors in The Gambia.
According to the organizers, it is to celebrate films made in The Gambia, promote qualitative film content, and encourage the art of film-making, among others.
Afrinity Production is a Pan-African specialist one-stop-shop interactive media.
The successful completion of screening of the SMA 2016 film entries were submitted by 24 film production houses, and after a weeklong screening by an independent jury; based on the films submitted, the jury came up with three nominees in each of the 15 categories.
The production houses, categories and nominees are as follows:
Hopeful Youths Advocacy Foundation
Zaidi Entertainment Production
Maya's Production
Hero Stars Movie Production
Climax Entertainment Production
Vine Yards Movies
Smiling Coast Movie Production
Atlantic Stars Production
A.J International
Runway Enter10ment
Trustars Production
Mount of Olives Film
GodGift Film Production
WAX Media
Jarama Production
Sonko Jileng Films
Tedungal Multimedia
Sanxaanu Kaggoro Film Kaffo
Don Entertainment
AINTAC Movies
Folonko Drama Group
Black Smith Media
Cinatrix Media
State of Films Production
Read Other Articles In Article (Archive)