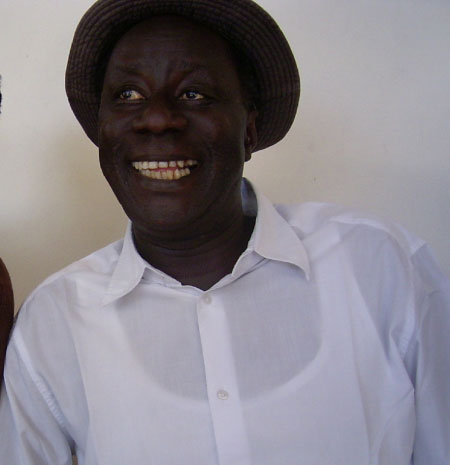 As part of efforts to promote The Gambian culture internationally, officials of the Ministry of Tourism and Culture and the National Centre for Arts and Culture (NCAC) are fully supporting the initiative taken by Gambian-born international music producer, Oko Drammeh, to organize the first-ever International Kora Festival in The Gambia expected to kick-start on 25 May at the Independence Stadium in Bakau.
The kora, an indigenous Gambian instrument, has now proliferated in several countries in West Africa.
In view of the fact that both the art of playing the instrument and its manufacture is becoming rare and poses challenges to the survival of this vital traditional instrument that finds succinct expression in the socio-cultural heritage of The Gambia, no stone must be left unturned to preserve, revive and nurture talents in this performing art tradition that is deeply embedded in The Gambia's heritage.
The Ministry therefore calls upon government institutions and allied agencies as well as the private sector to partner with the organizers, and support in whatever way possible, this initiative, which has tremendous potentials to generate the revenue, create employment for young people and serve as fertile ground for the preservation, promotion and development of the kora traditions of The Gambia.
Speaking during a press conference held at the Alliance Franco-Gambienne at the weekend, Oko Drammeh, the brain behind this event, thanked all those who are supporting the initiative in one way or another.
He also commended the Government of The Gambia through the Ministry of Tourism and Culture as well as the NCAC.
Mr. Drammeh said he would promote the kora not only in The Gambia but also in the world at large.
Culture is a way of encouraging people to sustain comfortable life, he said, adding that he has a long-term plan for The Gambia.
The international music producer told journalists that The Gambia is rich when it comes to culture, while calling on everybody in the country and beyond to come on board and support this wonderful event.
Sheikh Omar Jallow, director for Literature and Performing Arts at the NCAC, said the NCAC is mandated to supervise anything about culture.
He explained that some times one can only distinguish culture by music.
Mr. Jallow therefore thanked Oko Drammeh for this wonderful initiative of bringing this international kora festival to The Gambia, which will also sell the country.
Read Other Articles In Article (Archive)