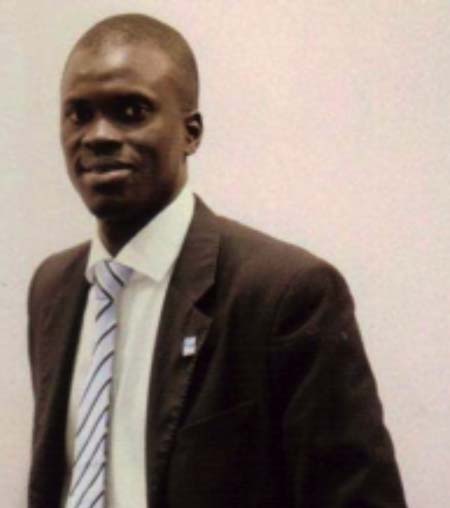 The Gambia Swimming and Aquatic Sports Association on Saturday 28 June 2015 bade farewell to its Secretary General Yoro Njie, who has been recommended by the Federation Internationale de Natation (FINA) to officiate at the 16th FINA World Masters Championship 2015, at a press gathering held at the University of the Gambia law faculty hall in Kanifing.
The championship will be held in Kazan, the Republic of Tatarstan, Russia, between 5 and 16 August 2015.
Yoro is the first Gambian ever to be appointed by the Federation Internationale de Natation (FINA) to officiate at the world masters championship.
Speaking at the event, Bakary Jammeh, assistant Secretary General of the Gambia Swimming Association, expressed delight for Yoro's appointment as an international technical official.
Jammeh described Yoro as a young man who has the knowledge and the attitude to change lives. 'His appointment doesn't come as a surprise to me, he said. Jammeh later called on the nation to support swimming and implored for more success in the sports.
Amadou Danso, 1st vice president of the Association, thanked FINA for recognising the efforts of Yoro Njie, saying it could not have come at a better time. I have seen determination and courage in Yoro, and he is on the verge of being a scholar, Danso said.
Arfang Jobe, technical director of the Association, echoed similar sentiments with Amadou Danso.
Russia is proud and excited to host the 2015 FINA World Championships and the 2015 FINA World Masters Championships in Kazan.
This international event will promote aquatic sports in the city and the Republic in general, along with promoting the national goal of healthy lifestyles and a legacy of youth-oriented sports activities for the future of the country.
Kazan has now developed the most advanced sporting infrastructure in all of Russia and has one of the most advanced Aquatic facilities in the world. These facilities are already built for the 2013 Summer Universiade, providing sustainable economic impact for decades to come and for local and international events.
Hosting the World Championships will create the opportunity to elevate the sport to higher levels of prominence within Russia and a chance to produce a new group of international champions in the traditions of the many great Russian swimmers of the past. 
Read Other Articles In Article (Archive)