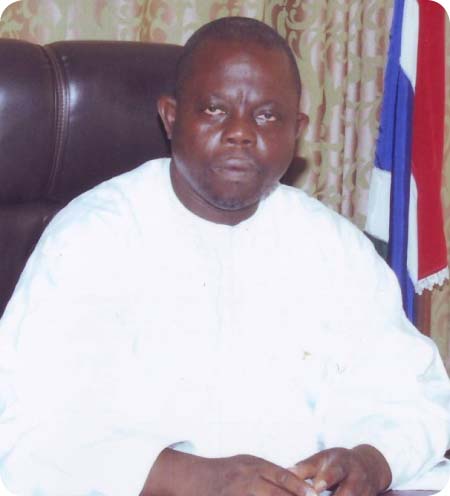 The Ministry of Higher Education, Research, Science and Technology (MoHERST) yesterday commenced a two-day national research conference that involved policy makers, academics and other stakeholders in education and research, science and technology sector both within and outside The Gambia.
The theme of the conference, held at the Ocean Bay Hotel and Resort in Cape Point, is: 'Promoting Research in The Gambia Through Partnerships for Sustainable Socio-economic Development.'
The conference focused on the ministry's proposed programmes for research in governance, infrastructure, funding and partnerships; with the goal to provide a platform for national and international researchers and stakeholders in research to share their experiences, knowledge and expertise in research; as well as create an important roadmap for the formulation of a robust research system in The Gambia.
In his keynote address on the occasion, the Minister of High Education, Dr Aboubacar Senghore, said the two-day convergence would create a platform for cross-fertilization of ideas and experiences between local and international researchers, educationists, administrators and playmakers, which would culminate in the production of tangible results in the promotion of research in The Gambia.
Minister Senghore noted that Africa has the right way for capacity building; that the issues surrounding research in Africa are identical but countries like Senegal and South Africa have comparative advantages in research activities because of their long standing activities in the field of higher education and research.
"The Gambia also, though relatively young in the field of higher education, has a fertile ground for research at national, institutional and individual levels," he disclosed.
"Education has the potential to accelerate progress through research towards the achievement of all the Sustainable Development Goals (SDGs)," he said. "Education, which encourages creative thinking, can foster research and innovation as articulated in SDGs 8 and 9."
He further stated that research is a cross-cutting issue which is multi-dimensional and it is critical in providing evidence-based policy decisions, that it is a vehicle for national and international collaboration and networking.
Mr Michael Nxumalo, the head of the South African delegation and director of International Relations and Cooperation, National Research Fund, expressed appreciation for the warm welcome accorded him and his team from South Africa.
He said his team had held fruitful discussions with their Gambian counterparts as well as visited key institutions and structures.
"If we are to move forward as Africans we must talk to each other because we have similar problems and together we could address them," he said, adding: "Gambia might be small but has big heart in the area of research and innovation."
Read Other Articles In Article (Archive)