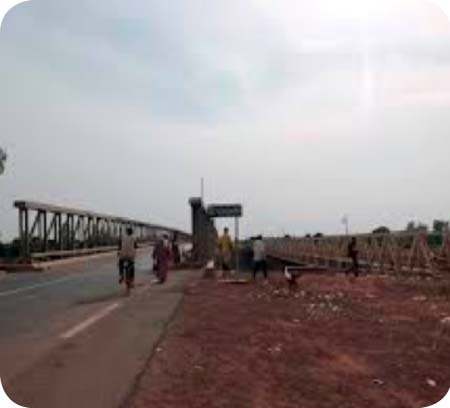 Reliable sources have informed The Point newspaper that the Gambia-Senegal frontier, reportedly closed on Saturday 19 April by the Gambian authorities, was re-opened on Friday 25th April.
Since January 2014, Gambian-registered commercial vehicles were not allowed to cross the borders into Senegal by Senegalese transport union officials.
This happened after the coming into force in January 2014 of the new ferry crossing tariff announced by the Gambia Ports Authority (GPA), which operates ferries at the river crossing to Banjul, and another ferry crossing on the trans-Gambia highway linking northern and southern Senegal.
These ferry crossing points in The Gambia are used daily by Senegalese vehicles and travellers visiting Banjul, or en route to Senegal's southern region of Casamance and to Guinea Bissau, Guinea Conakry and beyond.
Under the new transport tariff declared by the GPA last year, all vehicles with a foreign number plate will pay in foreign currency, with Senegalese vehicles required to pay in FCFA.
The Senegalese transport union protested against the new ferry tariff, and since January 2014 blocked the entry of all commercial vehicles coming from Gambia.
The Senegalese have since the blockade been engaged in negotiations with the GPA, held at the Senegalese border village of Kerr Ayib which borders the Gambian town of Farafenni.
The closure of the border on April 19, came when President Yahya Jammeh arrived in Farafenni, as part of his ongoing annual country-wide dialogue-with-the-people tour.
No official announcement or reason was given then for closing the borders, and again there is no official announcement or reason given for the decision to re-open the frontiers on Friday 25 April.
Read Other Articles In Article (Archive)