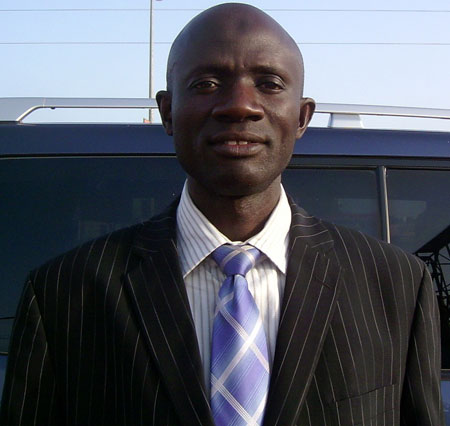 A two-day national dialogue on sports development was held over the weekend at the Friendship Hotel in Bakau.
The event which kicked off on Saturday brought together representatives of the various sporting associations and other stakeholders.
In his statement, Sports minister Alieu K. Jammeh said there is everything wrong with our sports except the unconditional goodwill and continuous financial support coming from the government.
"It is reasonable to assume that because football always shows semblance of some degree of organization together with the high passion for it from the public than other sports, it benefited more in this regard.
"Nonetheless, the Government desires a practicable and realistic advancement of our football, and by extension all other sports from the current quagmire to a more dignified and highly quantifiable performance and recognition.
"The skeletal framework to do that is to have proper governance structures in sports; to nurture talent from the grassroots; to make sports more inclusive through decentralization; to develop and manage infrastructure well; and to secure viable sponsorship deals," he added.
The minister pointed out that in order to improve on the  effectiveness, collaboration and accountability in the delivery of sports policies and programs, "the government shall continue to recognize the autonomy of national associations that are properly registered with the National Sports Council and affiliated to their respective International Federations; give support to the development of sports men and women; work to increase facilities at community and school levels, and ensure that they are well-maintained; and above all promote transparency, accountability, respect, excellence and sustainability in the governance of national sports associations".
Minister Jammeh added: "This is now the perfect opportunity for us all to contribute. We are here to listen to your comments. We are not here to be reactive and defensive. We also do not expect you to be only asking questions. All of us are here to collectively provide the solutions as we move forward together as one block."
Speaking at the meeting, the president of the GNOC, Alhagie Momodou Dibba, said the GNOC, the government and the sporting associations have a shared vision of coordination and consultation.
Talking about the significance of the forum, Mr. Dibba said, "we should unite ourselves; the world of sport is changing rapidly, and Gambian sports needs to evolve to ensure that we are relevant and sustainable".
"The GNOC is doing its best in terms of training, and we need more capacity-building which is significant in sports," he said, while urging the participants to put the decisions taken at the forum into action.
Read Other Articles In Article (Archive)