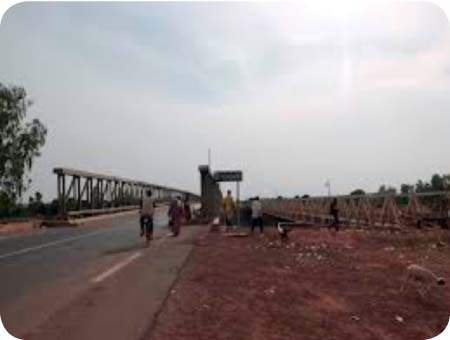 It has been reported by people in The Gambia, and was reported on Monday afternoon by the BCC African Service quoting sources in Senegal, that The Gambia's borders with Senegal were closed, beginning on Saturday.
The authorities in The Gambia are yet to confirm or deny the reports, which claim that the authorities in Banjul gave the order to close the borders immediately, over the week-end.
However, these reports emerged after President Yahya Jammeh arrived in the frontier town of Farafenni in the North Bank Region.
Jammeh last Thursday embarked on his annual "dialogue-with-the-people" tour, and addressed a mass meeting in Farafenni, where he spent the night.
President Jammeh was reportedly briefed by Gambian officials in Farafenni when he arrived there, on the outcome of the latest meeting with the Senegalese side, according to our own sources.
Still according to these sources, the meeting between Gambian and Senegalese transport union officials, was also attended by senior officials representing the Gambia Ports Authority (GPA), and was held on 13 April at the Senegalese village of Kerr Ayib which is on the border with Farafenni.
The GPA, which is responsible for the ferries in The Gambia, late last year announced that come 2014, all vehicles with foreign number plates will pay in foreign currency, with Senegalese vehicles required to pay in FCFA, at the Barra to Banjul ferry crossing and at the Bamba-tenda – Yelli-tenda ferry crossing on the Trans-Gambia highway.
These ferry crossing points in The Gambia are used by Senegalese vehicles and travelers to The Gambia, and when moving through The Gambia to the region of Casamance in southern Senegal.Consequently, in January 2014, Senegalese transport union officials reacted in protest against the new GPA ferries tariff by restricting the entry of Gambian commercial vehicles into Senegal.
Our sources have asserted that the Gambian authorities' alleged order to close the border came, after the Senegalese side failed to implement an agreement reached with the GPA at the Kerr Ayib meeting on 13 April.
It was further learned that the GPA representatives at the meeting decided to reduce the charges for Senegalese vehicles from 15,000 CFA to 13,500 CFA.
The Senegalese transport unionists, after agreeing with the Gambian side at the meeting, reportedly then announced that they will not be able to sell the deal in Dakar.
They want the 13,500 FCFA further reduced to 11,500 FCFA.
Read Other Articles In Article (Archive)