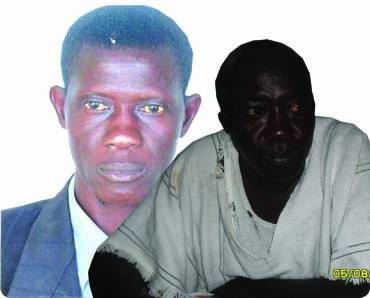 The current border impasse between the Gambia and Senegal, which has been and continues to be a major concern to the people of both countries, will soon be a thing of the past, if the words of Ousman Drammeh, president of the Gambia Transport, Food and Industrial Workers Union, is anything to go by.
Drammeh yesterday told journalists at a press conference held at Red Cross House that the border will be re-opened today Monday by midnight, following what he called a successful discussion between the transport unions of the two countries held in Kerr Ayib in Senegal on Friday.
The unofficial border issue, which remains the subject of most discussions in both countries, was closed nearly two months ago, leaving vehicles with Gambian registration numbers unable to cross over to the Senegalese side, and vehicles with a Senegalese registration numbers unable to cross the border to the Gambian side.
The situation has forced many Senegalese and Gambian personalities to leave their vehicles at the border, and join commercial transport, because of the closure of the border.
According to him, the decision to re-open the border was made possible thanks to numerous discussions between his union and Pap Ndure, the branch president of the Regional Transport Union in Kaolack, Senegal.
"The Kerr Ayib meeting was attended by both members of our union and the president of the Gambia National Transport Control Association and some of his members," he said, adding that after the re-opening, a Memorandum of Understanding will be signed between the two sides.
He revealed that as from Tuesday, vehicles from both countries can move freely either to the Gambia or to Senegal.
Also speaking at the press conference was Ebrima Garba Cham, Secretary General of the Gambia National Trade Union Congress, who outlined the effects that the border closure had on The Gambia, which he said, affected building and road construction works, among others.
He said the border closure affected the two countries because of their closeness, asserting that as non-state actors, his union will always discourage such things from happening between the two countries.
However, despite all these, many are of the view that unless a meeting of the two governments is called with the transport unions of both countries to engage in dialogue and develop a convention suitable for both countries, the problem of unofficial border closures will not be adequately addressed.
Read Other Articles In Article (Archive)